Chandigarh's Hockey Stadium Selected as One of India's 8 'Khelo India State Centers of Excellence': MYAS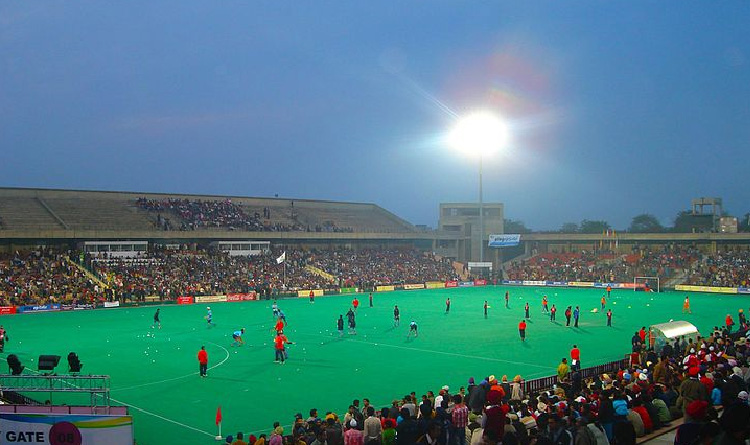 Gaganspidey/Wikimedia Commons
Sector 42 Hockey Stadium, Chandigarh, has been selected by the Ministry of Youth and Sports (MYAS) as one of India's 8 'Khelo India State Centers of Excellence.' The decision was made at a meeting held in Delhi, and the sports department submitted a hockey proposal, boxing, and rowing to the Ministry of Youth and Sports last November.
"We submitted our proposal after invited applications as the Chandigarh Hockey Academy has been operating for 20 years and has produced many international players in addition to the facilities for boxing at sector 42 and rowing at Sukhna Lake. We have submitted the proposal for these sports. We have yet to get the final details if rowing and boxing are also included. Regarding hockey, the new center of excellence will act as a treadmill for the region at different levels"

Tejdeep Singh Saini (Director of Sports Chandigarh).
PK Mattu (Deputy Director of the ISC regional center) says, "Yes, Chandigarh has been selected for the Khelo India SAI Center of Excellence, except one in Haryana and Himachal Pradesh."
However, Saini added:
"In the coming months, the UT Sports Department, in collaboration with SAI, will conduct a gap analysis whereby the necessary supports, workforce, and equipment for sports science will be finalized. With players from the region excelling at the Khelo Games in India, Chandigarh will provide all the facilities for players in the region, which will produce more international players. Next year, Khelo India 2021 Games will be held in Panchkula, and many players in the region are expected to win medals in the games"
Chandigarh allowed training in sports like badminton, archery, and other sports in May. UT's sports department began to train in judo, wrestling, and other individual sports appropriate social distancing measures.
While the Home Office (MHA) has authorized swimming training for players, UT's sports department is awaiting guidance from the ISC. For the CWG 2022 archery and shooting events, UT's engineering department has finalized the design and architect plans for the venues, and a tender will be issued for the modernization of the Patiala Ki Rao shooting range, concluded Saini.