Akashdeep Singh confident of winning a medal at the Tokyo Olympics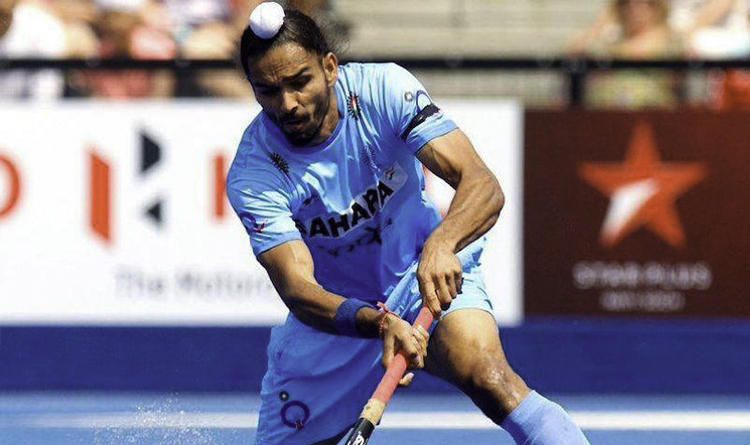 Hockey India
The Tokyo Olympics 2020-21 are set to be organized in the coming year, and the Indian Hockey team is preparing for the much-awaited tournament. The experienced Indian Hockey Team forward is confident that the team will create history in the Tokyo Olympics.
Akashdeep spoke about their preparation and their primitive successes last year.
Last year, the Indian Hockey Team confirmed their entry in the Tokyo Olympics through the FIH Olympic Qualifiers after they won the FIH Men's Series Finals. Akashdeep talked about the incredible performance of the Indian Hockey team in the recent past. He mentioned that they faced the top teams, like Belgium, Netherlands, and Australia, in the FIH Pro League that happened this year and competed well against them. They are in good form and have displayed tremendous performance since June 2019. Taking the same enthusiasm, they are determined to do wonders in the Tokyo Olympics.
The 25-year-old player then expressed that the team's performance is also affected by world-class facilities and stadiums provided by Hockey India and Sports Authority of India. Akashdeep Singh is confident in the Indian team's capabilities and determination to win a medal in the Tokyo Olympics.
Singh also praised the young players such as Rajkumar Pal and Vivek Sagar Prasad, who came along with the team and created a balance between the experienced players and new talents in the last few years. He then addressed Hockey India for its support and efforts to spot talented players and give them a platform to perform for their country.
The team is looking forward to competing in the Tokyo Olympics next year. Our bases are covered, and it's about going on the field with belief, Singh concluded.