'Unacceptable fake news' – Pogba denies quitting Les Bleus over Macron's comments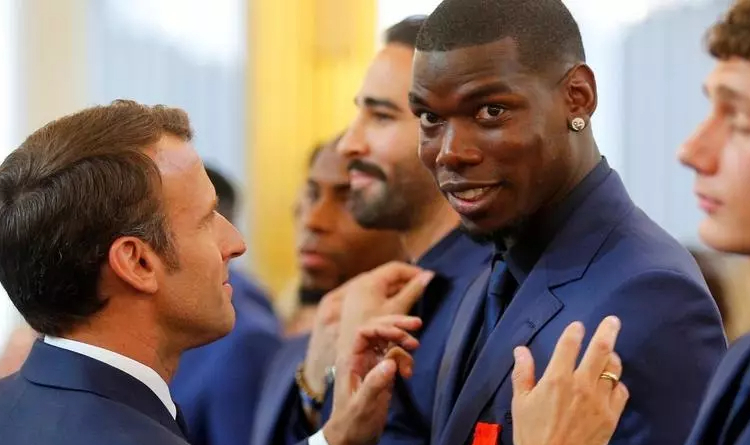 RFI
The Manchester United ace isn't going to retire from the French national team despite controversy in British media. 27-year-old converted Muslim was alleged to have quit his international career following claims on Islam by French president Emmanuel Macron.
Paul Pogba has rejected reports he is set to walk away from France national team over remarks on Islam's role in the world terrorism by the country's leader. Macron branded murder of French junior school teacher Samuel Paty "Islamic terroristic attack".
Paty, 47, was targeted on his way back home from school in downtown Paris for showing cartoons of the Prophet Muhammed during the classes on freedom of expression. He was posthumously awarded the French Legion d' honneur, the highest honour bestowed by France.
On Monday, The Sun picked up reports on Pogba's retirement from the Middle East news outlets. The player, who converted to Islam in 2011, hit back immediately, posting a caption "fake news" over the screenshot of the tabloid's publication.
"So The Sun did it again. Absolutely 100% unfounded news about me are going around, stating things I have never said or thought. I am appalled, angry, shocked and frustrated some 'media' sources use me to make total fake headlines in the sensible subject of French current events and adding the French national team to the pot.
"I am against any and all forms of terror and violence. Unfortunately, some press people don't act responsibly when writing the news, abusing their press freedom, not verifying if what they write/reproduce is true, creating a gossip chain without caring it affects people's lives and my life."

Pogba added on Instagram
Pogba made his first international appearance and 2013 and went on to win World Cup 2018 in Russia, scoring ten goals in 73 caps.
On Wednesday, Pogba took part in Manchester United's 5-0 win over RB Leipzig in the Champions League Group H game. 27-year-old Frenchman was included in Ole Gunnar Solskjaer's XI squad and spent 81 minutes before