Top 5 possible destinations for Edinson Cavani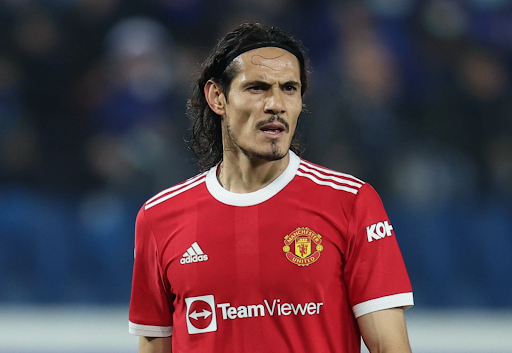 Edinson Cavani has lost his place to Cristiano Ronaldo in United's Starting XI
Manchester United striker Edinson Cavani is reportedly "looking around" for new clubs with his contract at Old Trafford expiring this summer. The former Paris Saint-Germain hitman was free to negotiate and even sign a pre-contract with prospective clubs from the first of January.
However, nothing much has materialised yet although there are reports that a top European club and a host of South American football clubs are interested in the 35-year-old.
Cavani signed a one-year extension with the club last May however, United's acquisition of Cristiano Ronaldo has seen him lose his shirt number and his place in the starting XI. Considering the Uruguayan has only played 13 Premier League matches this season, any possibilities of the striker signing another extension appear extremely slim.
As Cavani ponders his next destination, we consider five possible destinations for 'El Matador' –
Juventus
Reports in Italy have claimed Massimiliano Allegri's side is strongly considering the prospect of signing Cavani. Juventus have struggled for goals this season, as centre-forwards Alvaro Morata, Moise Kean, Paulo Dybala, and Kaio Jorge have only found the net a combined 22 times in Serie A this season.
The Bianconeri had also signed Dusan Vlahovic into the squad in the last transfer window, and the former Fiorentina superstar seems to be the only striker who has impressed at his position for the club this term having already racked up six goals in 17 appearances. And now it is believed Allegri's side has earmarked Cavani and PSG star Mauro Icardi as possible options to partner with the Serbian upfront.
Cavani has an inside out knowledge of Serie A having spent six years in the division with Napoli and Palermo. A move to Juventus could be the perfect move for Cavani.
Boca Juniors
The Argentine side was the favorite to sign him up last summer. Cavani is believed to be a fan of the Argentine giants and it is understood that he is still keen on completing his lifelong dream of playing for Diego Maradona's former club next season. The Latin American side reportedly is aware of it and could return with an offer next summer.
While many reports have claimed Cavani believes he can still play at the top level of European football for at least another two years, contrasting comments from the striker's father claimed he wants to return home to South America. And Boca Juniors appear to be the team he would be most willing to pay for.
River Plate
Another Argentine giant that holds a strong interest in Cavani is River Plate. The club had inquired about a loan move in the winter transfer window but the approach was declined by United. But they are likely to come back with fresh terms next summer.
The Latin American club will lose star striker Julian Alvarez as the young forward has signed for Manchester City and is set to join the Etihad camp in the summer. His impending departure could leave a massive void in the club's goalscoring department, with Cavani emerging as an ideal replacement. It is being reported that the Uruguayan has a two-year deal on the table by Los Millonarios.
Penarol
Before Cavani moved to Old Trafford, it appeared the striker was on his way to Uruguayan giants Penarol. In fact, the move appeared to be signed, sealed, and delivered after Penarol midfielder, and close friend of Cavani, Christian Rodriguez claimed he's "About to come" to the club.
While the move did not materialise at the time, it appears there is enough to suggest Cavani could be buoyed with a move back to his home country. And if this happens, it would be a dream for his fellow countrymen to see the star striker playing in their nation.
Cavani is third on the all-time list for Uruguay caps and second to Luis Suarez in terms of goals for the South American country, who won the Copa America with both players in 2011.
Corinthians
Corinthians were another club who were heavily interested in the former Napoli hitman in the transfer window last winter. Such was the extent that the Brazilian club's president openly admitted that the club made an enquiry to try and lure the Manchester United striker in January, which was duly rebuffed by the Red Devils. But he also admitted that they will be likely making another approach for the player over the summer and it remains to be seen how their effort shapes up.
Cavani's decision over what he does next will be somewhat dependent on the 2022 FIFA World Cup played at Qatar. With the tournament taking place next November and December, that will become his top priority if he signs, and he will plan his next club around that. A move back to South America could fit well, rather than signing for another European club.