Ronaldo's winning goal helped Pirlo to gain the first trophy in a managerial career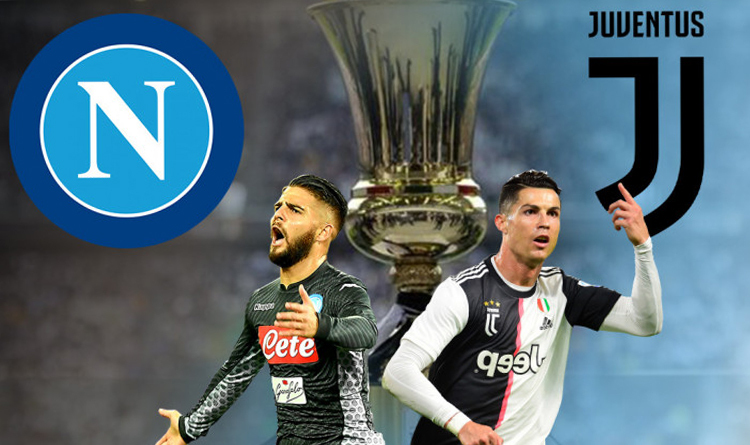 Team stars: Lorenzo Insigne and Cristiano Ronaldo
The fresh Juve coach took the trophy as quickly as possible, at the first opportunity – his former AC Milan partner Gennaro Gattuso could not prevent it. The match for the Italian Super Cup ended with a score of 2-0. This is Andrea Pirlo's first coaching trophy.
Cristiano Ronaldo scored the winning goal and Alvaro Morata contributed during extra time.
The Portuguese shared his emotions on Twitter, this is the 31st club trophy in his career:
"Very happy with my 4th title in Italy… We are back! This is the Juve we love, this is the team we trust and this is the spirit that will lead to the wins we want! Well done, guys! Fino Alla Fine!"
One of the most paradoxical moments in the Super Cup match between Napoli and Juventus was the penalty kick that Insigne failed to score.
Ironically, it was the fourth missed penalty in his career. Three out of four were given against the Bianconeri. Once against Buffon in the 2014/15 season, and twice against Szczęsny (in the 2018/19 season and today).
Lorenzo was in floods of tears after missing the spot-kick that would've been his 100th Napoli goal:
It is interesting that Cuadrado (with a score of 8.6) was named as a Man of the Match, even though Ronaldo and Morata scored both goals.
"Fortunately, he was asymptomatic for these 15 days. He was therefore able to train at home, he did it very well, we didn't think he'd last the full 90 minutes, but evidently he did a great job."

Pirlo commented great performance of right-back.
For Juventus, it's their 9th Super Cup win, while AC Milan, their closest pursuer, have seven trophies and Napoli have won twice. As a player, Pirlo won the Super Cup three times – in 2004 with AC Milan and in 2012 and 2013 with Juventus.
The meeting between the two former teammates is an occasion to realize how much time has passed since they played together: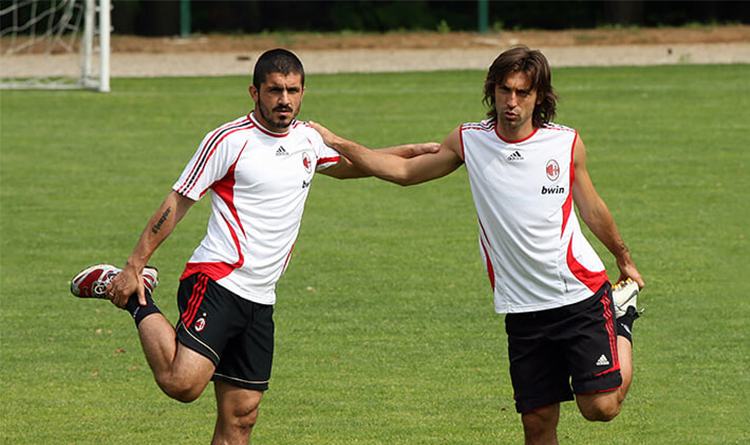 The Juventus head coach spoke out about the pressure he feels:
"Since the start of the season we've been trying to play this fluid style of football, but unfortunately every week someone is missing, so it's difficult for us to keep the same line-up with any regularity."
"After the game the other night, we didn't deserve that much criticism considering all we've done this season, so I am glad they got this trophy tonight."

He said referring to the match where they lost to Inter.
Pirlo in the media seems to veer between hero and zero.
"It's part of the game, it's easy to build people up and knock them down. I'm used to it, though, as I had ups and downs in a very long playing career. I know there's a solid club behind me, so I can focus and continue doing my work. It's natural there is going to be criticism when you come from nowhere to lead Juventus, but the results will speak for me and the team."
Álvaro Morata is the only Juventus player to have scored at least one goal in all four competitions played by the Bianconeri this season (Italian Super Cup, Champions League, Serie A and Coppa Italia.
Cristiano Ronaldo has scored 32 goals in his last 32 appearances with Juventus in all competitions.
Juventus winger Federico Chiesa reportedly picked up an ankle injury in the first half of the Italian Super Cup Final against Napoli and was replaced with Federico Bernardeschi during the half time break.