Newcastle United vs Aston Villa. Prediction and Preview. Probable Lineups, Team News, Stats and more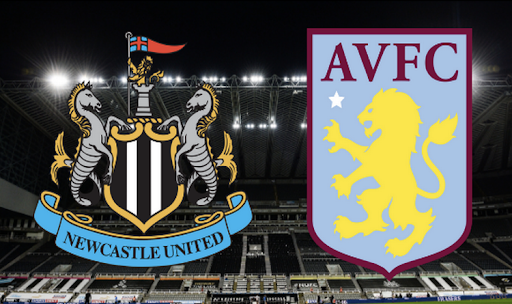 Newcastle United will host Aston Villa in the English Premier League 14th-tour match at St. James' Park. The fixture will take place on October 29, beginning at 19:30 IST.
Despite his refusal to join Newcastle United last winter, Unai Emery has finally returned to the Premier League. Aston Villa's management have lost faith in Steven Gerrard and have decided to try to change the woeful situation in the table, as the quality of the squad clearly allows and even obliges to be at least in the top half of the table.
Eddie Howe, invited by the Magpies after the former Arsenal coach's rejection, has surprisingly thrived at the club with generous transfer support. Now two points clear of third place, the English side are determined to continue their victorious march, taking points from a shaken by the internal changes Birmingham-based club.
Will a vastly improved Newcastle United manage to consolidate their place in the top 4, or will the Lions use the change as inspiration and decide to make a fresh start by securing their second consecutive EPL win? Parimatchnews will tell you everything you need to know ahead of the upcoming match.
Newcastle United News & Current Form:
Emery's decision to reject the appointment prompted the Magpies' new owners to turn to other candidates – and they were successful in their choice. Eddie Howe is exceeding all expectations and hopes and is probably several years ahead of the club's development plan. Indeed, the coach himself won't admit it – perhaps so as not to subject his charges to additional pressure. But Newcastle can already be viewed as a formidable force in the Premier League, as a team that is capable of reaching the UEFA Champions League.
A lot of investment from the new owners, as well as a succession of smart decisions have helped the club to improve considerably. The Magpies finished last season near the equator – after spending €100m in the winter transfer window on new recruits, having Eddie Howe at the helm. After the arrival of quality additions, the pace of points collecting was at a similar level to that of the top 6 teams, a trend that has greatly encouraged both the players and the fans who have waited so long for their beloved club's rise. It's been 11 years since the Black and Whites last enjoyed a European Cup battle, and today the team is on the right track to reach their target.
The Sheikhs continued to inject money into the team in the summer, allocating an additional €136 million to buy Nick Pope, Matthew Targett, Sven Botman and Alexander Isak. As a result, in 12 games of the EPL 22/23 season, Newcastle suffered only one defeat – against Liverpool (1-2), with the Magpies keeping a lead until the 60th minute. On six occasions the team drew, including with Manchester City (3-3) and Manchester United (0-0), plus they can boast winning five meetings at the moment.
Newcastle are showing constructive play in attack. The players are averaging 15.1 shots on goal per match (of which 5.4 on target) and have scored 20 goals, which is 1.46 goals less than expected (xG).
Moreover, success in the duel with Tottenham Hotspur in the last round resulted in a fourth win in five rounds. A form, which can only be matched by league leaders Arsenal and champions Manchester City. In addition, the team conceded just 10 times in this domestic campaign, an indication of the quality of the Black and White's defense. Having the 3rd best goal difference in the Premier League (+10), the team extended their unbeaten streak to seven matches and moved up into the top four.
"I am really proud of my players. It was probably our best game since I took charge of the team."

Howe summed up after the win.
Don`t miss out 👉: ATK Mohun Bagan vs East Bengal: Preview and Prediction
Aston Villa News & Current Form:
As a legacy of Steven Gerrard, the Spaniard received a well-staffed team capable of competing for a place in the European competitions. The Lions had shown their potential in the previous game. Already without Steven Gerrard, the Birmingham side crushed a tough Brentford side in the first fifteen minutes, netting as many as three goals.
But under the Liverpool legend himself, the Lions had previously lost half of their EPL games (6), drawing three times and winning just two meetings. The team allow no gross errors in defence, with players completing 19.1 tackles per match (fourth highest in the league), while Emiliano Martinez is decent in handling goal threats. Still, there is still work to be done on the game up front. The players have scored only 11 goals in 12 games and have failed to produce at least a goal all in five meetings.
Aaron Danks, who was preparing the team for the last match, made some decisive and very unexpected decisions. In particular, he benched team captain John McGinn and 'sacrificed' one midfield player to enhance the attacking potential. For the first time in the season, it seems, Villa's attack consisted of Ollie Watkins, Danny Ings, Leon Bailey and Emiliano Buendia. They all worked well together and that proved to be the key to the success.
Having beaten Brentford (4-0), the Lions broke their 4-match unbeaten streak and moved a little away from the relegation zone.
Ahead of the upcoming fixture, the prospects look stout. Aston Villa have not won on Tyneside since April 2005 and it is hard to expect a sensational breakthrough from the visitors today. The team's away performance looks abysmal, with the squad having scored just three goals in six games. In addition, the public and the players are also excited by the news of the Spaniard's appointment, it is unclear what to expect given the skepticism with which Unai was sacked from Arsenal back in 2019. Now Emery has a second chance, a great opportunity to dissuade the critics and prove to the public that he is fit for the strongest league on the planet.
Ironically, his first match at the head of Aston Villa Unai Emery will be held against the team, which he refused last year. Though only nominally, in fact, he will watch the match from the stands. It is the Spaniard who is seen by Newcastle's new owners as the coach who will lift the club from the bottom of the standings and take it to the next level.
"The offer to coach was made at a bad time. Working at Villarreal allowed Emery to spend much more time with his son. In addition, Unai felt very comfortable at a club in which he had full support and which was progressing under his guidance, moving in the right direction. Now, injuries and a lack of certainty about the future mean that Villarreal, under Emery's leadership, appear to have reached their peak and require a refresher. Understanding these circumstances prompted Unai to accept Aston Villa's offer,"

said renowned journalist and author Guilhem Balague, who explained the coach's decision-making. 
Only time will tell whether Emery and Villa will regret their choice. However, even now with an interim coach on the sidelines, the potential and quality of the Birmingham side is present and they can show their fangs, especially given previous solid performance.
Newcastle United form guide: D-W-W-D-W-W
Aston Villa form guide: W-D-D-L-L-W
Newcastle United vs Aston Villa Head-To-Head Record:
| | | |
| --- | --- | --- |
| Newcastle United | Draw | Aston Villa |
| 72 | 39 | 58 |
Looking at the last five meetings between these clubs, Aston Villa have been stronger in two of them, Newcastle have prevailed in one, and two have been settled in a draw.
In the last season of the EPL, the teams exchanged home victories with Aston Villa winning 2-0 and Newcastle winning 1-0.
Newcastle United vs Aston Villa Predicted XI:
Newcastle United possible starting lineup (4-3-3): Pope; Trippier, Schar, Botman, Burn; Bruno Guimaraes, Longstaff, Joelinton; Almiron, Wilson, Murphy.
Aston Villa possible starting lineup (4-3-3): Martinez; Cash, Konsa, Mings, Young; Dendoncker, Douglas Luiz, Buendia; Watkins, Ings, Bailey.
Statistical preview of the match Newcastle United vs Aston Villa:
Aston Villa and Newcastle do not score much when playing against each other, registering a total of no more than two goals per game.
Newcastle United have not lost in 14 of the last 15 games.
Aston Villa have not won in 7 of the last 8 away games.
Newcastle United have scored less than 1.5 goals in each of their last 7 Premier League games against Aston Villa.
Newcastle United have not won in 6 of the last 7 Premier League games against Aston Villa.
Newcastle United have scored less than 2.5 goals in 11 of the last 13 home games.
Aston Villa have conceded in 8 of the last 9 away games.
Aston Villa have scored less than 1.5 goals in 8 of the last 9 games.
What has been said before the match:
Eddie Howe, the Newcastle United gaffer:
"It's been a good week for us. The players were feeling the effects of three games in a week but we've trained well and we are fully prepared. There's a few bumps and bruises and a few tired bodies but, hopefully, there's nothing too serious and we'll make decisions on players today and try to pick the best team."
"Last week, they [Aston Villa] did very well. I watched the game in depth and I thought they started with such a high intensity. You could sense, although I don't watch the games with the volume on, the crowd and the vibe of the stadium was very good. They scored a couple of goals very quickly and you saw a team full of energy and enthusiasm. You could see the quality of their players as well and I think Aston Villa do have a very good squad."
"We expect a very difficult game and know we're going to have to be at our best, as we are in every Premier League game, to win. They're going through this period where they're waiting for their new manager to come in and we expect a reaction because of that."
Aaron Danks, the Aston Villa interim coach:
"There are definitely some of the positives and principles from that performance [against Brentford] that we want to take forward and keep going with: the group's confidence and the energy. We're also going away to Newcastle, who are a high-flying team. Eddie Howe's done a fantastic job there in organizing a group of players who play with a real spirit, a real togetherness. We have to adapt slightly because we're the underdogs. We're really excited for the challenge."  
"It will be a high-energy game of football from both teams. Both teams will compete well.  They [Newcastle] have got a good side, a really well set up side. They've got some top players in there; they've got some athleticism in key positions and some really technically gifted footballers as well. I'm hoping for a really entertaining game for the fans. I'm hoping we can frustrate them and stop them from doing what they want to do. I'm hoping we can express ourselves."
Newcastle United vs Aston Villa Prediction:
Newcastle look more and more confident with each game, the team has a good squad, and shows good, attacking football, which is perfectly illustrated by their current position in the standings – fourth place. The Magpies are certainly not going to stop there and try to сement a place at the heights, and they have a good chance of doing that in their upcoming home game against Villa.
Unai Emery has landed in Birmingham in the middle of the week, but it is unlikely he will have time to get all his ideas to the team in such a short space of time. Aston Villa look extremely unconvincing on the road and often lose those games. The upcoming meeting is unlikely to be an exception – the Lions will have a difficult time at St James' Park. At the very least, Eddie Howe's side will be looking to extend their unbeaten run to eight games. Now, Newcastle picked up great momentum combined with stability – so their chances of getting three points at the home ground look high.
Don`t miss out 👉: Hyderabad vs Goa: Preview and Prediction
Parimatch News staff prediction:
We say: Newcastle United to win – Yes.