Manchester United vs Arsenal. Prediction and Preview. Probable Lineups, Team News, Stats and more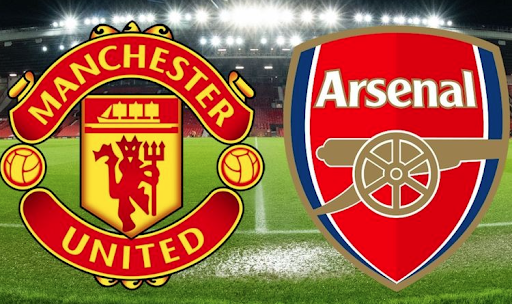 Manchester United will host Arsenal in the English Premier League sixth-tour match at the Old Trafford. The fixture will take place on September 4, beginning at 21:00 IST.
The main event of the sixth round of the EPL will bring a battle between MU and Arsenal. A pivotal and colourful rivalry between clubs with a rich history, who have not been at their best in recent years.
The teams are only now apparently beginning to emerge from their recession, but they are handling it in different ways. Arsenal have more positive signs, as they proved last season that proper long-term planning, commitment to principles, consistency in decisions and a reliance on youth development can work wonders. Whilst Man Utd are once again bringing in a new coach and spending huge sums disorderly in the hope of fixing things on a whim. Who knows, maybe this take will finally turn out to be a success.
Which approach pays off we will only know at the end of the season, while this match will show which team is stronger right now.
Parimatchnews will tell you everything you need to know ahead of the upcoming match.
Manchester United News & Current Form:
Manchester United have failed to produce a positive start, losing to Brighton and Brentford in the first two rounds before defeating Liverpool, Southampton and Leicester. At the same time, the team appears to be extremely uninspiring in attack, having squeezed out just five goals in five rounds – only six teams have fewer. The only Mancunian player to score more than one goal is Jadon Sancho, who was heavily criticized throughout the last season. It looks like he's finally settled in and we can expect more.
Obviously, the Red Devils are not yet capable of beating their opponents on class – they have achieved all their victories by just one goal margin. Which is not convincing at all, especially ahead of such big encounters.
In contrast to Arsenal, the Mancunians have a completely different kind of issue. The club have been rather late in processing the transfers of potential core players – Casemiro and Antony. Ten Hag simply won't have time to get them up to speed in time for the match against the Gunners. At the same time, the Red Devils' squad can only be envied – even Cristiano Ronaldo has no place in the starting line-up right now. At the moment, there simply isn't enough chemistry and practice of the Dutchman's playing principles.
The former coach has already abandoned some of his ideas for the time being in favor of achieving at least a few points. This decision was made after a total failure in the match against Brentford, where it seemed like the players were placed together for the very first time – they simply didn't understand what to do. Moreover, it feels as though the best decision so far has been the removal of team captain Harry Maguire from the starting line-up – a difficult step, but one that has made the team feel sounder.
Arsenal News & Current Form:
And what about the purchases of Gabriel Jesus and Oleksand Zinchenko, which cost the Londoners almost 100 million, you might ask. Practically almost every team in the EPL can afford such spending in the summer transfer window – if you want to stay afloat, you constantly need to look for ways to strengthen the squad, it's just the rules of the ultra-competitive environment. But still, it's a trifle compared to United's massive expenditure of almost 240 million euros.
Don`t miss out 👉: From Barcelona and Arsenal to Ronaldo and Ajax: Winners and losers of the summer transfer window
Although Nottingham Forest spent as much as €161.95m, and it's not clear whether that will help to at least stay in the top flight. They're currently sitting in 18th place after losing to relegated AFC Bournemouth in Matchday 6 (2-3). So the transfer campaign of the Londoners can be considered modest these days.
That said, Arsenal, off to a marvelous start to the season, have been unable to finance the purchase of a strong defensive midfielder to replace the continually injured Thomas Partey and the suddenly out of action Mohamed Elneny.
Just before the transfer window closed, after additional diagnostics, it became known that the Egyptian's injury was quite serious. There was extremely little time to react, but Douglas Luiz (who had scored the day before at Emirates) was on the Londoners' radar for a long time and so they decided to lure him right on the transfer deadline day as an act of emergence.
Unfortunately for Edu Gaspar and Co., Aston Villa have categorically been unwilling to let go of an important player, even for 29 million euros, rejecting 3 bids one after the other. The Brazilian himself and his agent were very interested in the move. Perhaps the Lions decided to lose him for free as the contract of the talented midfielder expires less than a year.
Right now Arteta is missing two of the three nominal CDM's, with the versatile Oleksandr Zinchenko, who could fill the position, also in question. Sambi Lokonga, who had a decent performance against the Villains in the last game, will get another chance to finally establish himself in the starting lineup. But how the 22-year-old Belgian will deal with the pressure against the big squad at Old Trafford is anyone's guess.
The Londoners are great at attacking and precise in defence – Mikel Arteta has finally instilled a dominant style in the team as well: they are fourth in the league in possession (57% average per game). In terms of conceded goals, Arsenal are also among the best in the league: in five games they have allowed only four goals – only Brighton have defended better (three). In fact, Arsenal are one of the most productive teams in the EPL after five rounds: the Gunners have already scored 13 goals. Only two teams have notched up more – Man City (19) and Liverpool (15).
The Red-Whites' winning streak in all competitions now stands at 11 games which proves that the unfolding is not a fluke or any coincidence. However, the Londoners have not faced any major opponents in the official matches during the new campaign. Therefore, it will be even more interesting to watch the upcoming game.
Don`t miss out 👉: Liverpool scripts sensational comeback, Erling Haaland stars for Manchester City
Manchester United form guide: L-L-W-W-W
Arsenal form guide: W-W-W-W-W
Manchester United vs Arsenal Head-To-Head Record:
| | | |
| --- | --- | --- |
| Manchester United | Draw | Arsenal |
| 98 | 53 | 86 |
Manchester United vs Arsenal Predicted XI:
Manchester United possible starting lineup (4-2-3-1): De Gea; Dalot, Varane, Martinez, Malacia; Casemiro, Eriksen; Sancho, Fernandes, Ronaldo; Rashford.
Arsenal possible starting lineup (4-3-3): Ramsdale; White, Saliba, Gabriel, Tierney; Xhaka, Lokonga; Saka, Smith Rowe, Martinelli; Jesus.
Statistical preview of the match Manchester United vs Arsenal:
Manchester United have conceded in 7 of the last 8 home games.
Manchester United have not lost in 10 of the last 11 Premier League home games.
Manchester United have scored in each of their last 7 Premier League home games.
Arsenal have not lost in 7 of the last 8 Premier League away games against Manchester United.
Arsenal have won in each of their last 6 Premier League away games.
Arsenal have scored over 1.5 goals in each of their last 6 Premier League away games.
What has been said before the match:
Erik Ten Hag, the Manchester United gaffer:
"I have seen Arsenal, a tough opponent, they have started really well as we all know in the season and you can see there is a team who are [a] long [time] together, with a coach who brings his philosophy in the team. So, this is a good test and I'm really looking forward [to it]. We will pick the right XI to start. But as you see, it's not only a team, we have a squad. The subs who came on [against Leicester] did really well. I'm happy with that and that's what we have to construct further."
Mikel Arteta, the Arsenal gaffer:
"When you look at the squad that they have, the players that they have signed the amount of money they have spent in the market, it is no surprise – they are going to win a lot of football matches. The history of Manchester United tells you this is going to happen. They are a big rival, we know that and we are going to compete with them." 
"I don't want any of my players thinking that way [about the unconvincing stats at Old Trafford] because they are good enough to go out and win the match. I think we have the belief that that can happen. If not, it is better to stay at home. We have gone through things like that when we hadn't won at Stamford Bridge for 20 or something years, but you need to believe that you will do that. If you can play the way you want to play, you will win football matches."
"It's not something new [winning at Old Trafford]. We've done it, we have to do it again and we have to believe from today, yesterday and straight after the game that we are capable of going there and playing how we want in the match." 
Manchester United vs Arsenal Prediction:
With both teams up and running, the main problems are still to be solved. There are no clear favourites for this match. Historically, Arsenal have found it difficult to play at Old Trafford because of the extremely hostile atmosphere. But, in recent years, the Londoners have learned to take advantage of United's instability and snatch points from them.
Now, the Londoners look far superior to Man United at the start of the season, creating the impression of a more integrated, well-organised and prepared team – the statistics in turn confirm that.
For their part, the Mancunians have a powerful achievement – a 2-1 win over Liverpool. Plus the home side have won three in a row – although the victories cannot be called convincing. In spite of everything, Eric ten Hag has a strong squad and with his help the lads will find consistency and their best form – it just needs time. Now, whether they are ready to face such an onrushing, attacking opponent – the match will show, presenting a certain testing validation.
It is unlikely that the Gunners will secure an easy win. Most probably, the match will be fairly even, but the advantage due to the better balance should be on the side of the visitors from London, even taking into account the loss of their two crucial midfielders.
Parimatch News staff prediction:
We say: Arsenal to win with a handicap (0) – Yes.