Manchester United advanced to the FA Cup ¼ finals as McTominay made a difference in extra time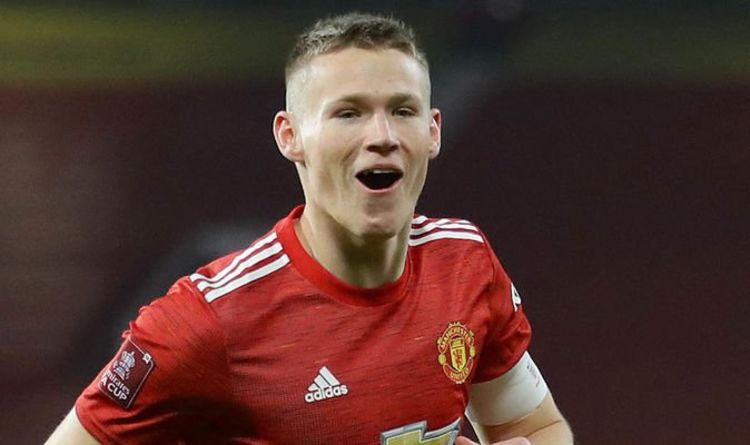 24-year-old English-born Scottish midfielder
Manchester United beat West Ham 1-0 (extra time) in the FA Cup fifth round. The team advanced to their seventh consecutive tournament quarterfinals. The last time the Mancunians failed to reach this stage was in the 2013/14 season, losing in the third round to Swansea.
Since then, United have reached the final twice and won the tournament once.
The match between West Ham and Manchester United promised to be interesting. The reason for that was the Londoners' very good form (in the last eleven meetings in all tournaments they got only one defeat and three draws). On the other side – the Mancunians' poor results (defeat by outsider Sheffield, nine goals against Southampton, and a missed victory over Everton).
Manchester United got a well-deserved victory and advanced to the quarterfinals of the FA Cup. West Ham were good in defense but their offense didn't work at all, plus injuries with subsequently forced substitutions spoiled the game plans of Moyes.
This is how Manchester United booked their place in the last eight:
West Ham boss David Moyes spoke after the whistle:
"That was really hard to take because the players played brilliantly well. We lost a few players during the game and that was difficult. I don't think we deserved to lose the game. We warranted the chance to go to penalty kicks. One of our centre-backs was on the bench and felt his calf in the warm-up. Before we knew it we had a few players out. We didn't play well in the first half – we know that. But we were playing a really good team in terrific form.
"In extra-time we had one or two opportunities. I'm not going to look back on the goal conceded – I'll look at how we played well. The level these teams are at, United have got a really good team."

he stated.
Ole Gunnar Solskjaer reacts:
The manager felt his side were not at their best in the second half but he was pleased with the reaction to the disappointing draw against Everton at the weekend.
Last campaign, Ole's men reached the semi-finals of the FA Cup, Carabao Cup and Europa League and Maguire is keen to go one step further this time around:
"Last season, it was disappointing to lose in the semi-finals like we did, but we've got to win trophies. We've got to demand that of each other. We do. We demand that we win trophies and it's vital the team starts winning trophies, for the club and the fans as well."
Man Utd have reached more Emirates FACup quarter-finals than any other club.
Scott McTominay has scored seven goals in his 30 appearances in all competitions this season, the same number has he managed in his 84 other Manchester United matches prior to this campaign.