Liverpool players faced racial insults after Сhampions League game against Real Madrid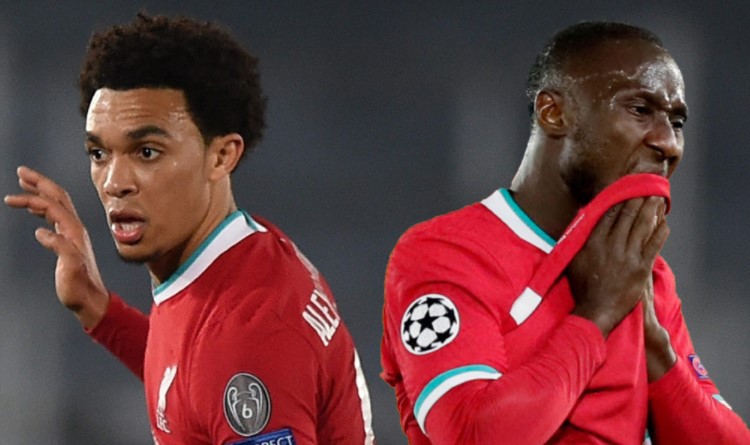 It was not the best night for England's Trent-Alexander Arnold, he was the worst on the pitch (5.1 rating)
Liverpool players Trent Alexander-Arnold and Naby Keita were racially harassed on Instagram after their 1-3 defeat to Real Madrid in the Champions League quarter-final.
No one expected the English team to be thrashed after playing so confidently at the weekend. Liverpool did not create a single chance in the first half, conceding two goals after horrendous mistakes.
In this match, Vinicius Junior shone with a double, Asensio also scored a goal. The Liverpool players, on the other hand, shocked their fans: it's hard to pinpoint the 'culprit', as everyone played badly, even though they managed to get one goal back.
Midfielder Naby Keita was hooked three minutes before half-time.
"I know it's now a big story and I don't like it any more to be honest. But it was just Naby was not in the game, he was not the only one, but we need Naby in the game where he's really part of playing football. It was tactical, let me say it like this, but I could have done a few more changes in that moment and thank God I didn't."

Klopp commented.
Also, it was one of the worst matches for the young right-back Trent Alexander-Arnold in his career. In comparison, the player had a superb performance against Arsenal at the weekend, as he became the Man of the Match. Liverpool won 0-3 away.
This was exacerbated by the fact that users were leaving angry comments and emojis with a monkey and banana under the players' Instagram posts after the game.
Liverpool issued the following statement:
"Once again we are sadly discussing abhorrent racial abuse the morning after a football game. It is utterly unacceptable and it has to stop. LFC condemns all forms of discrimination and we continue to work with our inclusion partners through our Red Together initiative to campaign against it. As a club, we will offer our players any and all support that they may require. We will also work with the relevant authorities to identify and, if possible, prosecute those responsible. We know that this will not be enough until the strongest possible preventative measures are taken by social media platforms and the regulatory bodies which govern them. The current situation cannot be allowed to continue and it is incumbent on all of us to ensure that it does not."
The targeted abuse of players has become a major issue in recent months as more and more players have spoken out against racist messages sent directly to their social media.
A Facebook spokesperson called the abuse "abhorrent", adding:
"We do not want it on Instagram and we swiftly removed a number of comments and accounts that broke our rules. We recently announced tougher measures to tackle this behaviour and we are committed to doing everything we can to fight hate and racism on our platforms."
Thierry Henry recently deleted from all social media in response to the abuse, which he described as "too toxic to ignore", and Gareth Bale said he was thinking to do the same.
Brentford`s striker Ivan Toney and Callum Robinson from West Brom were subjected to racial abuse as well last week.