Liverpool has lost points and is in danger of losing the leadership, which can go to the well-paced Manchester United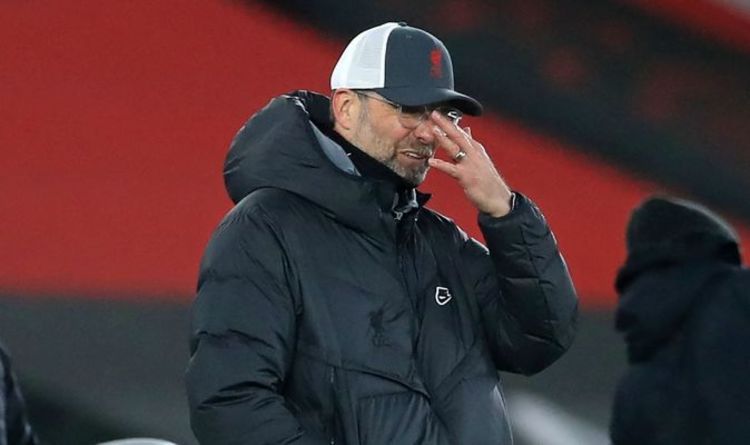 Jurgen Klopp is disappointed with the results of his team
Southampton used the model of last year's Atletico Madrid perfectly, and Liverpool again could not invent a response. The Merseyside side did nothing more than send crosses into the box, but this time it was also complicated by problems with the squad.

After the fast goal, the Saints copied that "Atletico playstyle" (lads of Diego Simeone managed to knock off Liverpool from the Champions League last year):
Liverpool has regular January-February recessions, now the decline (primarily physical) has come earlier due to a tough schedule. In the context of the championship race, this matchup is unlikely to be a decider, as the density at the top of the table is too great and everything changes literally on a weekly basis.
From this point of view, the encounter between Manchester United and Liverpool, which will take place on January 17, will be very interesting.
As Klopp said after the match, Liverpool deserved a draw. It's hard to disagree with that, as Southampton did create very few chances, and Liverpool's dominance in the opening part of the 2nd half should have led to at least something, but this is football, this is what happens.
The match ended with a score of 1-0. Danny Ings' made the difference. The resulting shot was his 50th in the Premier League (124 apps), it is the earliest he's scored in the competition (1:51).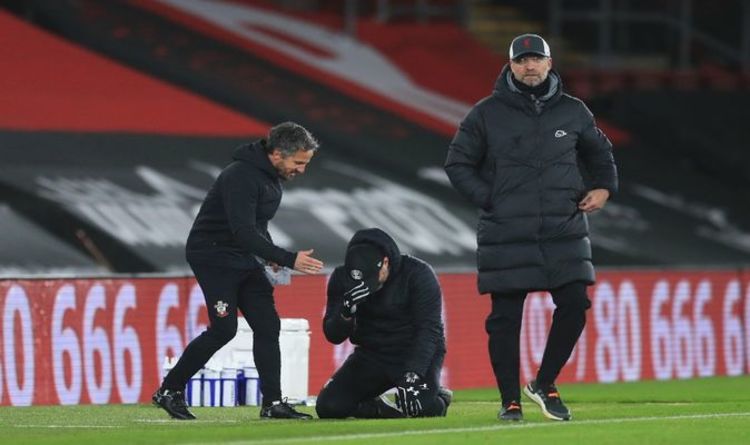 Klopp felt Liverpool should have been given two spot-kicks as they slipped to a 1-0 defeat at St Mary's on Monday.
In his postmatch news conference, Jurgen criticized Andre Marriner, the match referee, before specifically referencing Manchester United's penalty record.
"The best situations we had were with Sadio Mane having the ball at his feet. For anyone to say he is a diver is the biggest joke in the world. He tries to stay on his feet. He had two situations where other teams would get a penalty for it." 
"I hear now that Manchester United had more penalties in two years than I had in five-and-a-half years. I've no idea if that's my fault, or how that can happen." 
However, the FA will not take any action regarding the German's comments as we know from sources.
Ole Gunnar Solskjaer later laughed off Klopp's comparison of the club's penalty records:
"That's a fact? Probably,"

said Solskjaer. 
"That's probably going to be my answer, that's a fact that we've got more than them. I don't count how many penalties they've had, so if they want to spend time on worrying about when we get fouled in the box… I don't spend time on that."
"I can't talk on behalf of other managers, why they say things like this,"

he added, before making reference to a penalty shout which was overlooked in their FA Cup semi-final defeat to Chelsea last season.
"I felt it worked last year in the semi in the FA Cup, because Frank [Lampard] spoke about it and we had a nailed-on penalty that we should have had, that we didn't get. So maybe it's a way of influencing the referees. I don't know. But I don't worry about that. When they foul our players it's a penalty when it's inside the box."
No other side in Europe's Big Five leagues has been awarded more than United in all competitions since 2018\19 – 48 times (32 in Premier League). Only perennial Serie A champions Juventus (37) come close. Liverpool has only attempted 17 penalties in the same time in the league.
In the absence of forward Diogo Jota due to injury, Merseyside scored 9 points in 6 games in the Premier League.
Liverpool have attempted just seven shots on target in their last three Premier League games. The last time they had fewer over a three-game period in the competition was nearly 11 years ago in March 2010 (4).
Manchester United and Liverpool have 33 points, but the Red Devils has one game to spare.