Huddersfield Town vs Burnley. Prediction and Preview. Probable Lineups, Team News, Stats and more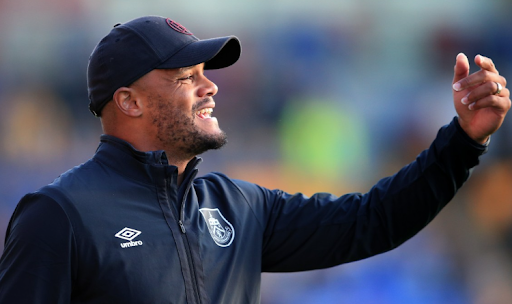 Huddersfield Town will host Burnley at the John Smith's Stadium. The match will take place on July 30, beginning at 00:30 IST.
The long-awaited football season in England is about to begin. The first English Premier League match is scheduled for the fifth of August, but before that, there are some equally exciting Championship matches to look forward to.
The opening match of the second tier domestic league will see a very interesting and absolutely no ordinary match, as Burnley and Huddersfield, who are clearly going to contend for the EPL promotion in the new campaign, will face each other to to test their strengths.
So who will be stronger, an elite league outsider or one of the Championship leaders? Let's try to find out.
Parimatchnews will tell you everything you need to know ahead of the upcoming match.
Huddersfield Town News & Current Form:
Huddersfield Town looked pretty fine last season and even earned the right to attempt a return to the EPL through the playoffs, beating Luton in the semi-finals but failing to outplay Nottingham Forest in the last stage. That was their only defeat in the last ten matches in the Championship, with seven wins and two draws.
Looking back at the metrics of the whole season: in 46 matches of the regular tournament, the Terriers enjoyed 23 wins and only 10 defeats. The squad ranked fourth in the league in terms of goalscoring performance.
Danny Ward, an expirienced 31-year-old striker was very prominent and useful for Huddersfield last season slotting 14 and assising 3 times. Talking about the main dispatched of the squad – promising winger Sorba Thomas gave 16 goal-leading passes while scoring 3 on top of that. The 23-year-old Welsh International boasts a figure of 1.85 created chances per game. His creative efforts have put him firmly in the top three of the Championship.
Speaking of departures, some key members of the defensive line and midfield left this summer – left-back Harry Toffolo and central midfielder Lewis O'Brien. Both of them, by the way, as cynical as it may be, joined the band of the very Foresters who 'cut off' EPL-hope last season.
Before the start of the new campaign, there are no injuries or disqualifications in the team's camp.
It is worth noting that Huddersfield have not lost on home soil since mid-March or five successive fixtures, winning four of them. In three of those five encounters, they have managed to keep their own goal untouched.
In the new season, the Terriers are certainly setting their sights high. Yes, just one match separated them from qualifying for the Premier League. Now they will have to do everything from the beginning, still the squad is strong and promotion is realistic.
Don`t miss out 👉: 5 players Tottenham Hotspur must sell ahead of the 2022-23 Premier League season
Burnley News & Current Form:
Burnley have not played in the Championship since 2016. They've enjoyed six years in the Premier League, with Sean Dyche-led side even aiming for a place in the Eurocups at some moment. But last season things went downhill for them at some point. The Clarets held out hope of staying in the best clubs league in the world until the last round, but ended up finishing in third place from the bottom and dropping down to the second division.
It was all down to a disappointing finish, with the Violets picking up just one point in the last four rounds and ending up three points behind Leeds. Before that, Burnley had a streak of three wins and four games without defeat.
Ahead of the start of the new campaign, Burnley are still something of a mystery. The thing is that most of the leaders have left after the relegation and it is a little unclear how much of an impact this will have on the team's play. This is all made even more complicated by the arrival of a completely new coach from another league. The Championship is a very difficult and intense tournament, there is no great disparity in level of sides, so even the loss of a couple of core players can be significant. All the more so when you consider the fact that the newly arrived gaffer cannot immediately assess the situation in the squad.
But let's elaborate on the transfer activities. Burnley are relegated from the EPL and understandably the brightest players have left the team, but it has brought in some good money. Nathan Collins, an essential central defender, left for £20.5 million.
Also two important central defenders, who frequently appeared on the field, left as free agents, we are talking about James Tarkowski and Ben Mee, here money for reinvestment unfortunately did not come. England goalkeeper Nick Pope left for Newcastle for £9.5m as well. 
Also of note is the loss of Woot Weghorst, he was brought in as a big star to replace Chris Wood but expectations were not met, the Swede ended up being loaned out to Turkey's Besiktas, they took his wages.
And from the latest news, another team leader, Dwight McNeil, has departed for Everton for the sum in the region of £16.7 million. Despite his not-so-bright goal+pass rate, he was Burnley's most talented and intelligent player. Even his crosses were something beautiful, and in the last year he has noticeably increased his variability in creation. Savage work-rate (there were games where he played as a hidden fifth defender) and constant availability (since his debut he has played almost without injury or breaks – the last three seasons 90% or more of the total time, which is really cosmic for an attacking player). Quite a sensitive loss.
Therefore, all the most valuable left, only Maxwel Cornet remains, but there are rumours that Notts Forest prepares a bid for him.
As many as 9 players have been picked up to replace those who have left so far, some of them on loan, and the most expensive permanent one is Josh Cullen from Anderlecht, £2.5m. This is most likely a personal wish of the club's new coach, who has come to try his talents in England.
Vincent Kompany, the Manchester City legend, knows the Belgian market well, having gained plenty of experience during his time coaching Anderlecht. And being appointed on 1 July, he immediately indicated which players he would need to make a return to the Premier League.
The first match will show how ready the Clarets are for battle at all with the current balance of power, a defeat could be the catalyst for new interesting players to come in.
Huddersfield Town pre-season form guide: W-L-L-W-D
Burnley pre-season form guide: W-L-W-L-L
Huddersfield Town vs Burnley Head-To-Head Record:
| | | |
| --- | --- | --- |
| Huddersfield | Draw | Burnley |
| 28 | 9 | 30 |
There were 67 face-offs between the teams at official level. The balance of wins and losses is almost equal, but the slight edge is on the side of Burnley. In the stretch of the last 10 meetings, the visitors also have the advantage – they have not lost on seven occasions. Against the Clarets, Huddersfield have failed to win three games in a row on home soil.
The last meeting between these teams happened in January this year in the FA Cup. Huddersfield won it on the road against Burnley 1-2.
Huddersfield Town vs Burnley Predicted XI:
Huddersfield Town possible starting lineup (4-3-3): Lee Nicholls, Ollie Turton, Tom Lees, Rarmani Edmonds-Green, Josh Ruffels, Jonathan Hogg, Tino Anjorin, Duane Holmes, Sorba Thomas, Danny Ward, Josh Koroma.
Burnley possible starting lineup (4-3-3): Arijanet Muric, Connor Roberts, Taylor Harwood-Bellis, CJ Egan-Riley, Ian Maatsen, Josh Brownhill, Josh Cullen, Samuel Bastien, Scott Twine, Ashley Barnes, Jay Rodriguez.
Statistical preview of the match Huddersfield Town vs Burnley:
Huddersfield are unbeaten at home in five matches, having four wins under the belt.
Burnley have won just one of their last seven games away from home.
Huddersfield have scored less than 2.5 goals (in reg.time) in 22 of the last 23 home games.
Burnley have scored less than 1.5 goals in 6 of the last 7 away games.
Burnley have not lost in 7 of the last 8 away games against Huddersfield.
What has been said before the match:
Danny Schofield, Huddersfield gaffer:
"Whoever the game is against, the first game of the season is always the biggest game. Burnley have come down and have a high-profile manager, but we're focused on what we can do.
"On the pitch is what I can control – getting the team to perform in games. We want to epitomise the Terrier Spirit, be aggressive, be on the front foot. Whatever style of play you have there's fundamentals – you need to be competitive, be aggressive, and win your duels both individually and as a unit. We want to focus a lot on position play and trying to attack the box in numbers, but staying solid against counter-attacks. We've tried a few new things in pre-season, and we've got some good new players in the door who we're happy with. I'm very process driven, so I'm not focused on the end result, though hopefully that comes as part of the process."
"Having been here as a player I know what the fans demand, and I'm a Yorkshireman, so I know what values we have as well. It's hard work, it's commitment. You need to have those qualities and build on them before anything else. Whatever challenges and obstacles come, you've just got to face it and climb over them together, and that's what we're going to try to do all season. The strength behind it all is the unity of the players."
Vincent Kompany, Burnley coach:
"There are loads of reasons to be positive. But I don't want to get out of the way of the reality. The starting point for us is that we have lost and released a whole bunch of players who were the core of this team for many, many years."
"All the success associated with this club, many of those players have gone. We are trying to replace them with the restrictions that everyone knows. That is the job I signed up for. For me to come and tell you we are going to have the best performance ever on Friday, I hope so but it has to be a more long-term planning.
"I want to be really direct with this. I have painted the picture. I want everyone to be clear this is what I signed up for, so it is not a surprise. There is a part of it that we have lost a huge core of the team without really making money, the idea is that we find players that suit the system and the way we want to play and we grow with them. We build foundations and to be healthy again, because this club has been healthy for many years."
Huddersfield Town vs Burnley Prediction:
By all accounts, one of the central matches in the first round of the Championship will see two major promotion contenders in action.
Adjusting for the league level, it's important to note that both sides dont usually score much. Huddersfield had the fifth-best attack in the league last season, but scored very little against their direct rivals. Burnley, on the other hand, score very little chronically, averaging less than one goal per game, second only to the league's worst team, Norwich. The Violets have only managed to score more than one away goal once since February.
Both teams will for sure play to win, but with certain degree of caution, probing their own strength and the opponent. The visitors are seen as slight favorites, but as of now they have more problems in the squad, and you should not expect too much from them yet.
Don`t miss out 👉: 5 players Liverpool must sell ahead of the 2022-23 Premier League season
Parimatch News staff prediction:
We say: the match total less than 2.5 – Yes.