Top 5 PlayStation Franchises That Should Come To Mobile Devices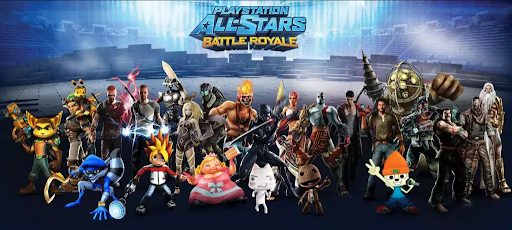 Video games have a long history of invention and evolution. Gone are the days when games were limited to pure dots and arcade stores. As the tech and the art-sphere evolved, games saw massive changes in their course. And yes, PCs and consoles aren't the only platforms that have enjoyed the benefits of modern technology.
With advancements in mobile processors and GPUs, the boundaries of mobile gaming are constantly being pushed. As a result, recent times have seen mobile adaptations of popular games like PUBG, Call of Duty, and more. While there are certain limitations in scope, these five video game franchises should look to enter the mobile market.
PlayStation has always kept up with changing technology. Ever since the start of the PS5 generation, the PlayStation brand has been rapidly evolving its business strategy, acquiring budding studios as well as established ones. Recently, the firm announced that a new mobile division would be established to bring its IPs to mobile platforms.
The company is now slowly and steadily moving towards making more multiplayer and live-service games. In its continued approach to making more of these types of games and making PlayStation's library available to a larger audience, it has established a mobile game division and bought Savage Game Studio.
This announcement opens up numerous possibilities for PlayStation and the mobile gaming industry. Here is our list of the top 5 PlayStation franchises that should come to mobile.
#1 Killzone
The Killzone franchise is arguably one of the most notable first-player-shooter franchises on Playstation, and it's been eating dust since 2014. Killzone has been a long-running FPS title due to its photo-realistic visuals and more slow-paced, focused gameplay.
The mobile industry is filled with fast-paced FPS, and Killzone could easily be something very distinct from other mobile games in the genre. Moreover, considering all the high-end mobile devices nowadays, Killzone could also bring its picturesque visuals from consoles to mobiles, which is also something that FPS mobile games are lacking.
#2 The Last of Us
The Last of Us has become a global phenomenon and is rated as one of the most successful PlayStation IPs in recent memory. So it comes as no surprise that Naughty's Dog's action-adventure franchise would be considered to be released on mobile devices.
Naughty Dog is already working on an ambitious multiplayer counterpart of The Last of Us, which will reportedly feature live-service elements and a battle royale mode. If the aforementioned information is true, and the upcoming The Last of Us multiplayer mode features a battle royale mode of some sort, gamers are in for a treat.
#3 PlayStation All-Star Battle Royale
It's been a while since we've come across a fighting game with a roaster of notable PlayStation characters. Fighting games have always had a massive fan base on mobile platforms, and a new free-to-play PlayStation All-Star Battle Royale featuring all fan-favorite PlayStation characters like Kratos, Ellie, Aloy, and more could be a big hit.
Considering this, PlayStation has a long list of iconic characters whose number has now significantly increased, and a new entry in the series would be more than welcome. As for Savage Game Studios, PlayStation has confirmed that it's working on an AAA mobile live-service game which could be based on one of the five PlayStation franchises mentioned above or something entirely new.
#4 Gran Turismo
Racing games have long dominated the mobile platform, and while there have been plenty of casual street-racing titles, there have been very few racing simulators with picturesque visuals.
Having said that, one of PlayStation's staple racing gaming series for more than 25 years, Gran Turismo, is a fan favourite, and we just got a new mainline entry, Gran Turismo 7, on PS4 and PS5. It seems like a perfect opportunity for PlayStation to sneak into the mobile gaming world with a Gran Turismo game and establish an audience.
#5 Destiny /Bungie's new IP
Aside from Savage Game Studio, PlayStation also acquired the Halo and Destiny developers, Bungie, in a multi-million dollar deal earlier this year. It seems Bungie has been working on a new mobile FPS game with NetEase. This could mean that a mobile game adaptation of Destiny could be in the works, or a brand new IP is being crafted.
Either way, this could be a huge deal for mobile gamers who would finally get to try Bungie's refined FPS experience and distinctive art style, whether it's through Destiny or something else entirely.