Fortnite Chapter 3 Season 4: What to expect?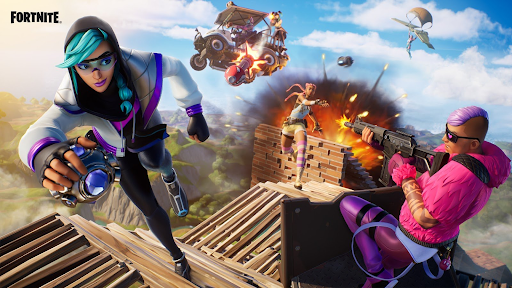 When Fortnite Chapter 3 Season 3 ends in a few days, many things will change in the game. The map is set to undergo some significant changes, and it's going to look quite different from what it does now. In a recent video from Epic Games, the long-awaited return of the Guided Missile in Fortnite will continue until the end of the season. 
There are several weapons that haven't seen Fortnite day in many years. One of these items is the guides, which, after nearly four years, could be returning from the vault. New characters will appear both on the island and on the Battle Pass. The storyline is also set to change, which will bring in fresher themes.
The Loot Pool
One of the most overlooked aspects of Fortnite when it comes to seasonal changes is the change in loot. The loot pool in Chapter 3 Season 4 will likely feature some holdovers from the current season along with new weapons and some returning ones from older seasons.
Apparently, there will be many new and returning weapons and throwables in Fortnite Chapter 3 Season 4. Several guns that are currently available in Fortnite will be playable next season. These guns include the Two-Shot Shotgun, the Striker Burst Assault Rifle, the Heavy Sniper Rifle, and the Stinger SMG. These weapons are free of major complaints from players, and it's very unlikely that Epic Games will completely redo the loot pool.
Several weapons currently in the game may not make the cut in the new season. The Charge SMG is widely considered to be one of the worst guns ever in Fortnite history. Epic Games has heard and acknowledged the complaints, so it's very likely that they will remove it.
The Ranger Assault Rifle might leave to make room for others to come in. It is probably the least popular assault rifle in the world. The Striker Pump Shotgun is also a prime candidate for removal, but not because it's bad.
Speaking of classic Fortnite weapons, the SCAR seems likely to make a comeback. It was teased in the Chapter 3 Season 2 live event as the weapon that players used in their attack on Doctor Slone and the Imagined Order. It's a fan favourite that hasn't been used since Chapter 2 Season 8, so it's due to return.
There have been quite a few throwables this season, ranging from smoke bombs to grenades. Most of them will not be available in the upcoming season. However, grenades are expected to remain in the game because they have been a consistent addition for a long time. Plenty of new healing items will also be available, but the classics will stay. This means Chug Splashes, Medkits, and bandages are all very likely to be part of the loot pool.
Guided Missile may return
A recent photograph of Fortnite gives an obvious picture of what looks like a Guided Missile projectile. It's been three and a half years since the last encounter was in a game. The Guided Missile was sealed in a patch of 7.30 for Fortnite back in January.
The Guided Missile, although it didn't last a lot, was a great piece in Fortnite simply because of its fun. Players would use the guided missile in enemy structures to save teammates if they didn't plan it well enough.
Return of planes and motorcycles
It seems like Epic Games is planning on returning a much-hated vehicle from Chapter 1, just to stir up the event of a new Fortnite season, which is set to begin on September 18th. Planes have gone back in a couple of times. However, they now appear to be permanent updates to the map. While some players enjoy themselves, others complain.
Through a post on Twitter, leaker HYPEX also teased motorcycles and planes, as well as a new addition to the list of available vehicles from Season 4. However, as usual, Epic Games hasn't confirmed anything officially. The leaker also said that a number of vehicles that were supposed to hit Fortnite during Chapter 2 Season 7 were probably scrapped from the game. Some of these include a rally car, a party van, and a Humvee.