Top 5 limited-overs specialists who failed in Test cricket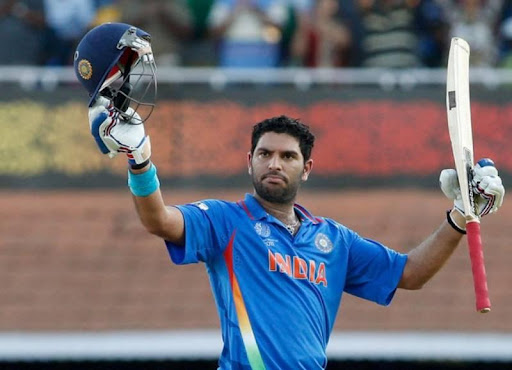 Yuvraj never quite made it big in Test cricket
Test Cricket is the ultimate form of cricket. The scariest part of the game in today's generation is that the batsmanship in Test Cricket has taken a slump due to the emergence of shorter versions of the game.
One of the biggest challenges for modern cricketers is to adapt to the different formats and excel in each of them. One who does not manage to do this is coined as a "specialist".
Many former legends have found the perplexities of Test cricket hard to face up to, and that tradition has continued in the modern era as well. Quite a few stars of the limited-overs format have found Test cricket extremely challenging, and have failed to recreate the magic in the longer format of the game.
Here we list down 5 limited-overs specialists who've found it tough in Test cricket –
#1 Michael Bevan (Australia)
The greatest ODI chaser of all time, Michael Bevan, played 232 ODI matches between 1994 and 2004 and took Australia to the top of the standings. He changed the way batsmen viewed chasing totals, and without being an explosive batsman, remained one of the most intelligent and resourceful middle-order players to have ever played the game.
At that point, he averaged close to 54 in his ODI career – a phenomenal number that was unheard of in the 1990s. Yet, he played just 18 Tests in 10 years, scoring less than 800 runs at a paltry average of 29. He was, surprisingly, a better bowler in Test cricket as a left-arm chinaman spinner, taking 29 wickets and never playing as a 'specialist' batsman. He played his last Test match in 1998, long before he played his final ODI in 2004 after being a two-time World Cup winner with arguably the best ODI team of all time.
#2 Yuvraj Singh (India)
Yuvraj Singh is one of the many great all-rounders that Indian cricket has ever seen. He has played some spectacular innings for India with the bat and made some key contributions with the ball, but all of these efforts came while Yuvraj was wearing a blue jersey. Yuvraj is the most decorated ODI batsman for India but failed to become even a decent Test batsman.
In his illustrious career, Yuvraj was given numerous opportunities to represent India in the Test arena but always failed to capture the spot. India has been in dire need of a good all-rounder since Kapil Dev's retirement, Yuvraj could have been the guy to replace him, but he failed to do so. In the 40 matches that he has played Yuvraj only made 1900 runs at an average of just above 33.
#3 Andrew Symonds (Australia)
Andrew Symonds was a controversial Australian cricketer, but he had an aura about himself on the field and at the crease that made him an outright ODI legend. No one can forget his brilliant counter-attacking century against Pakistan in the 1999 World Cup to rescue his team from fading into oblivion.
He was Steve Waugh's go-to man in every sense in ODI cricket but remained an unreliable option in Tests despite a decent average in the middle order. He played 198 ODI matches, scoring over 5000 runs, but managed only 26 Test matches in 11 years, with less than 1500 runs and 2 centuries to his name. It may not have been entirely his fault, given that he played in an era in which Australia had their golden era of Test cricketers; Also, the controversies and disciplinary issues certainly did not help.
#4 Shahid Afridi (Pakistan)
Pakistan's most versatile and mercurial cricketer shocked the world in 1997 with the fastest ever ODI century, breaking Sanath Jayasuriya's record at the time. For the longest while, both of them were placed in the same bracket, with fans anticipating madness at the crease when they came in to bat. But while Jayasuriya went on to check his aggression and achieve success in whites, Afridi – who made a reputation out of not caring, didn't inspire that kind of confidence in Test Cricket.
He played 398 ODI matches and took 395 wickets, with more than 8000 runs to his name mostly as a marauding lower-order batsman. But he played just 27 Test matches in his 21-year long career, scoring 1716 runs at 36.5 with five centuries. He played the last of them in 2010 and retired in the same year.
#5 Suresh Raina (India)
At the tender age of 18, Suresh Raina made his ODI debut, and five years later the Southpaw from Uttar Pradesh made his Test debut with a riveting test ton against Sri Lanka in the Sinhalese Sports Club, Colombo, but what followed next was an absolute disaster.
Raina's inability to play the moving ball and the inability to handle the bounce came back to haunt the rest of his Test career. While Raina managed to survive even with these drawbacks in the limited-overs format, Test Cricket is a different ball game where one must bring their A-game to even survive at times. Raina has only scored 768 runs in the 31 innings that he has played with an average of 26.48.