Top 5 expensive fails of IPL 2022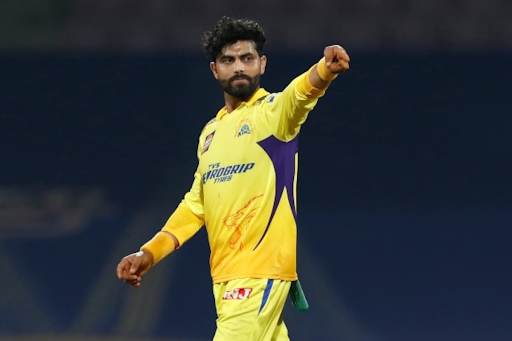 Chennai Super Kings' most expensive player Ravindra Jadeja had a disastrous season
The Indian Premier League provides a platform, an unparalleled one at that, for players to showcase their true potential and garner worldwide fame. In every season of this cricket carnival, loads of players utilize this opportunity to become overnight sensations.
However, this platform also works as a two-edged sword. With a gazillion eyeballs scrutinizing every single delivery and every single shot, even one bad performance can lead to a barrage of criticism. In this article, we will talk about five players who did not particularly have a bad performance, but a bad season in its entirety, despite being signed for humongous contract amounts.
Let us check out the top five expensive fails of IPL 2022:
1. Ravindra Jadeja
Chennai Super Kings had high hopes for Ravindra Jadeja when they made him the skipper of the team. There cannot be bigger boots to fill than those of Mahendra Singh Dhoni, but given his consistency over the years, the CSK management found him fit for the role and also retained him for a hefty fee of INR 16 crores.
However, it turned out to be a fatal misjudgment as not only did Jadeja fail as a captain, but the leadership pressure got to him and resulted in a massive dip in his personal form. The now-former skipper scored 116 runs, his lowest tally in three seasons, and picked up only 5 wickets, his joint-lowest tally since 2009.
2. Kane Williamson
Kane Williamson's story is pretty similar to Jadeja's. The SUnrisers Hyderabad skipper has always been a reliable performer for his team, while he also is a proven leader with massive international experience. Given all of these factors, the Orange Army retained its leader for INR 14 crores.
The decision did not pay dividends though, as Williamson scored only 216 runs, which happens to be his lowest score tally among the past three seasons. Besides that, he also registered a horrendous average of 19.64 and a strike rate of 93.51 – his worst-ever numbers in both departments in this competition.
3. Venkatesh Iyer
So far, we have only spoken about the retained players, and the third mention on our list falls into the same category itself. Ventakesh Iyer made it to the Kolkata Knight Riders' playing XI in the second half of last season and he batted fantastically well, scoring 370 runs at an average of over 40. Courtesy of his amazing numbers, the all-rounder got a place in the Indian team and also a contract worth INR 8 crores every season from KKR.
Looking back at it now, the Knights management might regret not retaining Shubman Gill instead, as Iyer had a disastrous season with the bat. He scored 182 runs, as his average dipped from 41.11 to 16.55. If that is not disappointing in itself, he also failed to pick up any wickets.
4. Kieron Pollard
Our fourth mention is a retained player as well – Mumbai Indians' Kieron Pollard. The West Indian all-rounder was handed a contract by the five-time champions at the expense of Hardik Pandya, Krunal Pandya and many other deserving candidates, and it is certain that the team management would not be pleased with his decision.
Pollard scored only 144 runs, which marked his first-ever campaign since 2018 where he failed to cross the 200-run mark. Besides that, his wickets tally took a dip as well, as he picked up only four wickets as compared to last season's five scalps.
5. Shahrukh Khan
The IPL auction dynamics work in such a way that whoever performs well just before the auction tends to go for mega-money, courtesy of recency bias. Shahrukh Khan used this to his advantage, as his scintillating show in the Syed Mushtaq Ali Trophy helped him bag INR 9 crores from Punjab Kings.
Back then, many predicted the move to work out, given Khan's form, but it has turned out to be a poor piece of business for the Kings. The Tamil Nadu batter scored only 117 runs at an unsatisfactory average of 16.71. Despite being known for his power-hitting, the 27-year-old had a strike rate of only 108.33.