Top 5 Batters of the 2021-2023 ICC World Test Championship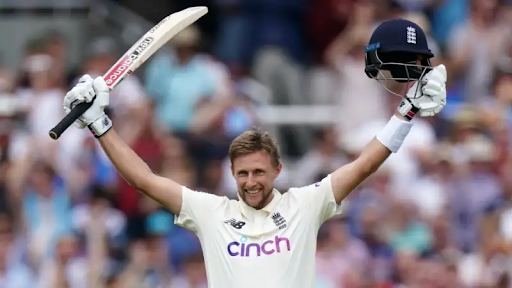 Joe Root had a remarkable WTC cycle as he was the top-scorer with 1915 runs
The second World Test Championship has culminated recently after giving some of the top encounters that will be remembered for a long time. Team India, who reached their second successive final, lost to Pat Cummins & Co. at The Oval, London by 209 runs.
Australians, on the other hand, were at the top level during the entire Championship and outclassed India in the final with their phenomenal performance with both bat and ball.
Now, the Championship is once again set to begin with some big series around the corner but before that let's take a look at the players who were remarkable with the bat throughout the 2021-2023 WTC:
#5 Jonny Bairstow (1285 runs)
It was a sensational cycle for Jonny Bairstow as he amassed 1285 runs in 15 Test matches with an average of over 51. His WTC 2021-23 journey included six centuries with the highest score of 162 against New Zealand at Headingley. It was a top knock and considered one of the finest of the year.
The right-hander from England could have scored more runs in this cycle but unfortunately, he got injured last year and had to take a break from the game. It was not a minor one as he suffered a leg as well as an ankle injury due to which he couldn't play the rest of the WTC.
Now, Bairstow made a return to the English side in the recent one-off Test against Ireland, however, he didn't get a chance to bat following some extraordinary performances from the top order.
#4 Steve Smith (1407 runs)
Steve Smith is one of the finest Test cricketers of all time due to his outstanding record in the format. In the recent WTC cycle, he once again proved why he is above anyone in the world right now. Smith scored a sensational 1407 runs at an average of over 52 with 4 centuries and 6 half-centuries.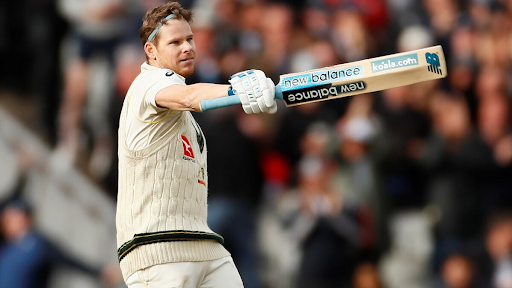 His unbeaten innings of 200 runs against the West Indies at Perth was an exceptional innings that helped Australia beat the Caribbean side by 164 runs last year. This was his fourth double-century in Test cricket and is regarded as one of his finest of all time.
Smith played a vital role in taking Australia to the World Test Championship final, however, the right-hander did not stop there and scored yet another hundred against India in the final to script history.
#3 Marnus Labuschagne (1576 runs)
Another Australian on the list who is becoming one of the greatest batsmen of this generation, Marnus Labuschagne has impressed everyone since his debut. The right-hander is known for his fine technique and excellent shot selection. In this WTC cycle, he scored 1576 runs in 20 matches at an average of around 53 which is phenomenal.
His highest score of 204 runs in these two years came in the same match when Smith scored an unbeaten double ton against West Indies. He was awarded the Player of the Match trophy as he scored a century in the second innings too.
Labuschagne scored five centuries and half centuries respectively in this cycle to become the third highest century scorer in this cycle. Though he did not impress much in the final against India, his overall record was outstanding. The Australian star would now look to be at his best once again against England in the Ashes.
#2 Usman Khawaja (1621 runs)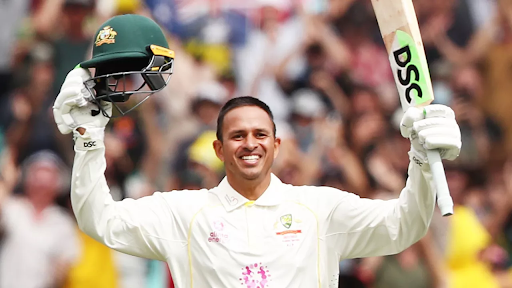 Usman Khawaja was unstoppable in the WTC cycle of 2021-23 as he amassed 1621 runs in just 17 matches with the highest score of 195 coming against South Africa earlier this year. He could have scored a double century but due to the paucity of time, Pat Cummins decided to declare the innings with Khawaja remaining unbeaten till the end.
Khawaja's average in this cycle was better than anyone keeping in mind the number of games he played. He scored at an average of around 65 and also scored 6 centuries and 7 half-centuries. The southpaw failed in the final against India but his effort throughout the WTC cycle helped the Aussies win the Test mace.
#1 Joe Root (1915 runs)
Joe Root played at a different level in this WTC cycle, having scored 1915 runs in 22 matches for England. The former England captain scored an astonishing average of 53 with 8 centuries and 6 half-centuries. His conversion rate was one of the reasons for his mountainous score.
Root has always been a remarkable batsman for England and his top-class unbeaten innings of 180 runs against India at the iconic Lord's Ground was a treat to watch for every cricket fan. The right-hander now looks forward to another remarkable cycle starting with the Ashes just around the corner.