South Africa wicketkeeper-batsman doesn't want long-term captaincy job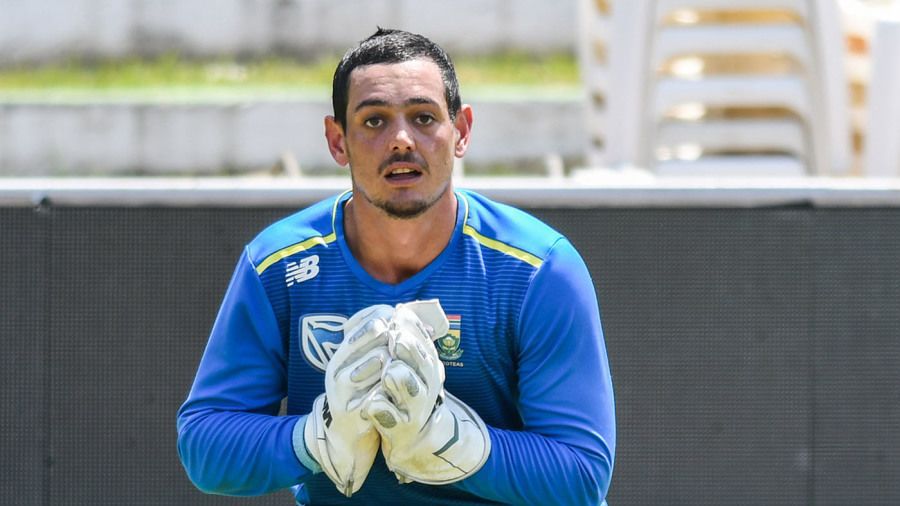 Quinton de Kock says he wants to be a short-term option for South Africa captaincy
South Africa wicketkeeper-batsman Quinton de Kock has expressed that he does not want the captaincy job for a long term and has instead requested Cricket South Africa (CSA) to look for an alternative on a long-term basis. De Kock says he is ready to continue with the responsibility of being the captain till a long-term option is announced. 
De Kock is already the capital in the white ball format for South Africa and he was asked to lead the team in the home summer, even though the Director of Cricket and former South Africa captain Graeme Smith admitting that they do not want to overburden de Kock who is also the senior most batsman in the team.
"When they (the selectors) told me the situation that we were in, I understood where they were coming from. Obviously, I didn't accept it immediately. I did think about it and I understood, it's just for now. For this season. It's not a long-term thing," de Kock was quoted as saying by ESPNCricinfo. 
"It's just [till] when we get someone who really puts up their hand, they will take over. The guys are looking for a long-term leadership role. I won't be doing that. There does seem a lot on my plate but I am quite happy to do it for now," the wicketkeeper-batsman added.
South Africa have a busy summer ahead at home as they have as many as seven Test matches lined up that include two against Sri Lanka, two in Pakistan in an away series and three Test matches against Australia before they start their preparations for the two T20 World Cup lined up for the years 2021 and 2022.
De Kock is set to captain the South African team in as many as 16 games across formats this season, which includes three T20Is in Pakistan followed by three T20Is and three ODIs against Pakistan at home. Alongside the leadership responsibilities, the aggressive batsmen will also be behind the wickets donning multiple hats as South Africa battle too many issues which are directly and indirectly related to their cricket team.
The South African cricket team is currently gearing up for their upcoming two-match Test series at home against Sri Lanka which starts on the Boxing Day at Centurion, followed by the New Year's Test to be played in Johannesburg from January 3.