South Africa force draw in 3rd Test at Sydney but Australia take series 2-0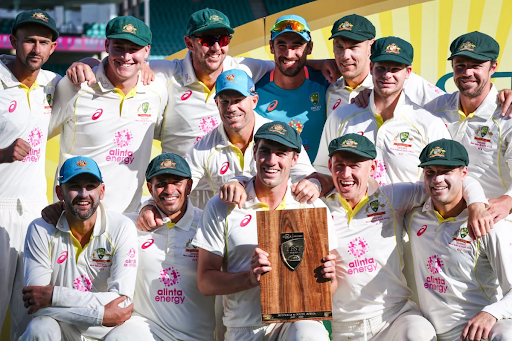 Australia's win against South Africa is their first on home soil since 2005 in Test cricket
The third and final Test at the Sydney Cricket Ground (SCG) between Australia and South Africa on Sunday ended in a draw with close to two days' play washed out due to persistent rains and the hosts once again finding it difficult to force a result with the ball in particular at the SCG track.
Australia had previously won the first two Tests to record what has been their first victory over the South African side on home soil since 2005. Australia won the first Test at Brisbane by 6 wickets while in the second Test at Melbourne, they were even more convincing, winning by an innings and 182 runs.
In the past Australian teams have found it difficult to force results in Sydney, where, like before, rains once again played spoilsport in the new year's Test. After a truncated first two days of the first Test match of the year, the entire third day's play was washed out including the first session on the fourth day, following which it became Australia's race against time to bring the possibility of a result into the picture.
Forcing a result in the contest also meant that the home team had to declare their innings overnight at 475/4, which left Usman Khawaja stranded on 195 not out, ideally placed for his maiden double century in Test cricket.
It is a fact that no other batsman has scored more runs in test cricket than Usman Khawaja since last January, but there was also some disappointment for the fans of the talented left-handed batsman.
Meanwhile, in Australia's first innings, batting maestro Steve Smith went past Sir Donald Bradman to score his 30th century in Test cricket while Marnus Labuschagne was dismissed for 79 after he looked set for yet another test hundred.
When play resumed in the second session on the third day, Australia were left with 20 wickets to take in the remaining time. Australia restricted South Africa to 149/6 in their first innings at stumps on the fourth day, which meant that they had to take the remaining 14 wickets on the final day if they had to record a 3-0 clean sweep.
Australia even enforced the follow-on — something that they do not do any more in test cricket — after bundling South Africa out for 255 in their first innings. However, it was difficult to keep on tracking on the fifth day even for the home team bowlers, especially with Nathan Lyon bowling his heart out but yet not getting enough wickets.
The players shook hands with about five overs left in the display on Sunday as South Africa, who reached 106/2 in 41.5 overs following on and still more than 100 runs away to make Australia bat again, walked away after drawing a Test match for the first time since 2017.
Since 2017, South Africa have played 46 Test matches from which they have won 23 and lost as many as this was their first draw in last five years or so.