South Africa cricketer in serious condition after assault in England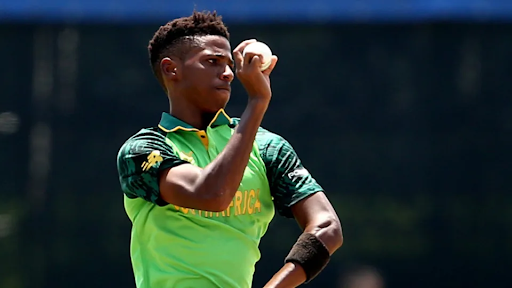 Mondli Khumalo played for South Africa in the 2020 Under-19 World Cup
Former South Africa Under-19 World Cup bowler Mondli Khumalo is in an induced coma in Bristol following an assault outside a pub in Bridgwater on Saturday night. 
Khumalo has suffered bleeding on the brain and he has already had two operations so far but still remains in serious condition. A 27-year-old local man has been arrested in connection with the incident.
The 20-year-old Khumalo is currently on his first ever overseas stint as a professional cricketer for the North Petherton Cricket Club, and he is contracted with the Kwa-Zulu Natal Inland in South Africa. The team was out celebrating their win last weekend when the incident took place in the bar.
According to a report in ESPNCricinfo, Khumalo was found unconscious at the scene of the incident and received emergency medical treatment at the Southmead Hospital. His long-term treatment procedure is yet to be determined.
Rob Humphries, who is the agent for both North Petherton Cricket Club as well as Khumalo said, "Mondli is such a gentle guy. His mom just can't understand how something like this could have happened to him. And everyone at North Petherton just adores him. He is a genuinely lovely kid. He was having a really good time here. He had bowled really well and he had become such a wonderful part of the club."
Khumalo was a part of the South Africa side in the ICC Under-19 World Cup in 2020 and has also played four First-Class matches. He currently has a high-performance contract from Kwa-Zulu Natan Inland for the 2022-23 season.