Shreyas Iyer set to fire Kolkata Knight Riders to greater heights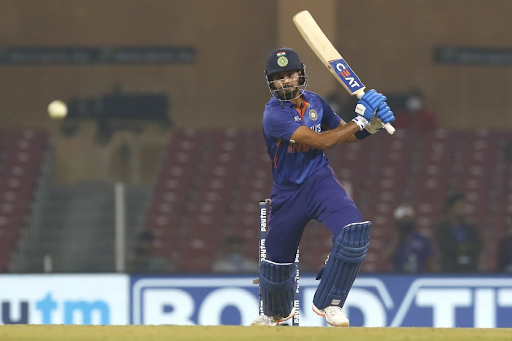 KKR will hope Shreyas Iyer is able to carry his international cricket form into the IPL 2022 tournament
India's middle-order batsmen Shreyas Iyer, who has been in tremendous form across formats with the bat in recent times, is all set to bolster Kolkata Knight Riders (KKR) in their campaign in the Indian Premier League (IPL) 2022 tournament, which they begin with the opening match against two-time title winners Chennai Super Kings (CSK) on March 26. 
Iyer has replaced England's Eoin Morgan — he was not picked at all by any team in the mega auction — as the captain of Kolkata Knight Riders from IPL 2022 season as he comes from the den of Delhi Capitals, whom he has captained in the past as well.
While Iyer has his own style of play as an individual as well as a leader of a pack, he is ready to adapt KKR's approach of playing aggressive cricket right from ball one under the coaching of former New Zealand captain Brendon McCullum, who led his Kiwi side a few years ago with a similar approach to many famous wins and achievements.
Iyer told the team's official channel that he already sees similarity between his mindset and that of his new team KKR, whom he will now be captaining.
"KKR have always been aggressive and they've been fearless as a team. Right from ball one, they like to throw the punch and put you on the back foot. And obviously, you need to have that kind of a mindset. 
"I go through with the same mindset whenever I go out to bat, and when I want to lead as a captain, I want such kind of intensity from my players as well. If it comes from the coach, it's greater because the energy is basically provided by the coach and captain,"

Iyer said. 
Talking about the similarity of approach that he has seen in the KKR camp during his initial days at the franchise, Iyer said,
"I'm really happy with the mindset and planning that KKR have nourished over the years. Basically, I also have a similar kind of mindset — go out there and express ourselves as much as possible and not to have any regrets when we get off the field. Whatever you do, you do it for the team and you put yourself second — I think that's the mindset I like to focus on as captain."
After dominating Sri Lanka with the bat in the three-match T20I series wherein Iyer scored a half-century in every single game, the right-handed middle-order batsmen notched up two crucial half-centuries on a challenging pitch at the M Chinnaswamy Stadium in Bangalore during the second Test to guide India to a huge victory.
Iyer, who has batted at various positions for India in recent times, believes that No 3 slot is the best for him.
"You can't basically portray yourself as an anchor. It can differ as well. On a given day, I can be a power-hitter and there can be some other player who can play an anchor role. The situations and roles can change based on conditions, and you can't basically rely on a certain player to anchor the innings. If it's your day, you need to go all out and see to it that you win the match for the team,"

he said.