Ricky Ponting praises Babar Azam as he is getting better and better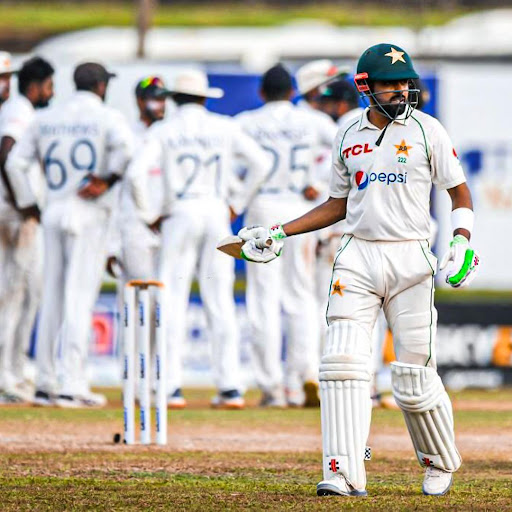 Former Australian skipper lauds Pakistan skipper Babar Azam
The former Australian skipper Ricky Ponting has praised Babar Azam for his growth and says that he is getting better and better.
The former Australian skipper Ricky Ponting has praised Babar Azam for his growth and said that he is getting better and better in the last couple of years.
While praising Babar Azam and his progress in his batting skills, Ponting added that Pakistan's T20 World Cup in Australia will depend on the performance of the right-hander. He feels that Pakistan will not manage to win the World Cup if Babar fails to perform in the mega event.
Ricky Ponting says that he is impressed with the growth of Babar Azam which is improvising every day and recalls some of the memories from the Australia tour in 2019.
Ponting wrote,
"I thought Babar was extremely impressive. Looks to have a lot of class and could well become one of the best batsmen in the world." 
"He is a really exciting talent and probably the guy I am looking forward to seeing the most this summer. I have seen the Aussies a lot and I have seen a lot of the Kiwis, but I am really excited to see him",

Ponting maintained.
"I saw him up close and personal a couple of years ago out here in a Test series against Australia and I said it then, I thought the sky was the limit for this guy as far as Test match batting (was concerned) and, if anything, he's probably got better and better in the last couple of years,"

Ponting said on the ICC Review.
"The only thing I am disappointed with is it is not a batter -– how can these awards go to a fast bowler and not a batter? In all honesty, absolutely very well deserved. It's an awesome achievement. Now with him, Babar, and some of the other fantastic players they've got in that Pakistan line-up at the moment it makes for a really mouth-watering series coming up when the Aussies go there,"

said Ponting in a chat with former England pacer Isa Guha on the first episode of ICC Review Show.
The former Australian skipper added that Pakistan's strength lies within their opening pair; Babar Azam and Mohammad Rizwan, also their bowling attack with the new ball. He added that spin could become their weakness because Australian pitches are not spin-friendly.
"Their openers are very important and their new-ball bowlers are very important, but that role of the spin bowler in Australia might be a little bit more difficult with wickets that probably won't give them assistance,"

said Ponting.
Ponting also recalled the memories of Pakistan from the Australia tour and how impressive Shaheen Afridi was despite taking just 5 wickets in the two matches.
"He had a really good tour to Australia a couple of summers ago and you could see then -– he's tall, obviously bowls fast, he had the ability to swing the new ball back into the right-handers as well… it looked like a really complete package that we hadn't quite seen the best of yet."
It is also to be noted that Pakistan was knocked out by Australia in the semi-finals of the T20 World Cup last year. Australia kept going on to win the World Cup after beating New Zealand in the final.