Pakistan unlikely to accept England offer to host India-Pakistan men's Test cricket series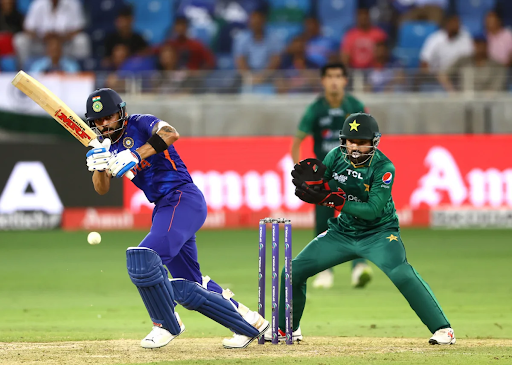 India and Pakistan face-off only in ICC and ACC-organised matches
Pakistan is unlikely to give their approval to the proposal made by the England and Wales Cricket Board (ECB), in which they had informed the former Pakistan cricketer and current chief of the Pakistan Cricket Board (PCB), Ramiz Raja, that they are ready to organise the series between India and Pakistan.
India and Pakistan cricket teams do not face off against each other in bilateral cricket apart from ICC tournaments and play only if they are drawn against each other, or as recently witnessed in the Asian Cricket Council (ACC) organised Asia Cup 2022 tournament.
India and Pakistan last played a Test series in 2007 as the Mumbai terror attacks next year forced the Indian government to cut off all bilateral cricket ties with the neighbouring country.
Despite the two countries not engaging in a Test series since 2007, that is for about the last 15 years, they did play a one-day international series with Pakistan touring India back in January 2013.
The ECB Deputy Chairman Martin Darlow has been in Pakistan for the ongoing series of seven T20 internationals and has put forth the idea to the PCB chairman Ramiz Raja during his visit.
It is yet another sign that the ECB is now inclined towards rebuilding their relationship with the Pakistan Cricket Board after their last-minute withdrawal from a scheduled match series in Pakistan last year before the T20 World Cup.
The move had left PCB chief Ramiz Raja totally miffed, which was sparked by the last-minute withdrawal from New Zealand when the players were headed to the stadium from their hotels for the first game.
According to a report in ESPNcricinfo it is unlikely that the Pakistan Cricket Board will be taking up the offer. The country's cricket governing body has indeed made significant progress in recent years to organise cricket in their land after depending on the UAE for many years to do the same.
England had earlier hosted a two-match Test series between Pakistan and in Australia back in 2010 with the Lord's and Headingley posting one match each.
However, the relationship between the two cricket boards from England and Pakistan deteriorated after the spot fixing scandal broke and exposed three Pakistani cricketers — Mohammad Aamir, Mohammad Asif and captain Salman Butt — serving lengthy bans and even jail terms.