New Zealand vs West Indies, 2nd T20: Kieron Pollard slams his team players for the loss over poor performance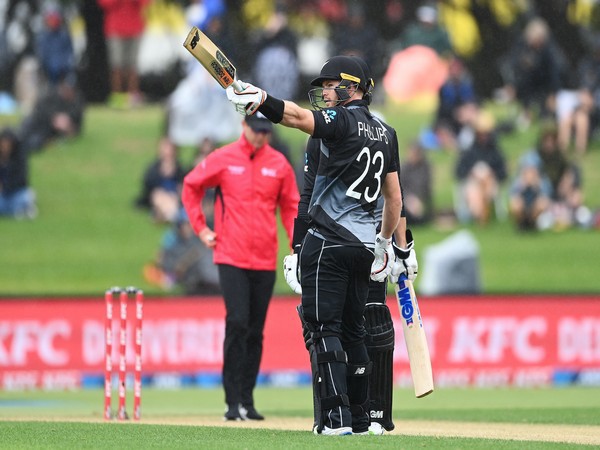 ANI News
West Indian skipper Kieron Pollard blamed his side for not performing on International standards after New Zealand beat West Indies comprehensively by 72 in the second T20 International. Glenn Phillips hit a massive century in fulfilling the cause.
Kieron Pollard burst on his side for not performing at International standard after getting a massive defeat by 72 runs in the second T20 International. Glenn Phillips hit a record century in putting the humongous target.
New Zealand won the T20 series in Mount Maunganui with a game to spare. NZ won the opening match on Friday with five wickets. The result of the second T20 International is no different. Batting first, NZ put a monster 238/3 in 20 over's. Glenn Phillips scored a record century with eight sixes and ten fours on his way to 108 (51). Batting second, WI was never on the track. They kept losing wickets under-pressure, and the tight bowling of Kiwis restricted them to 166/9 in 20 overs.
"You never know when the next opportunity is going to come and I came into this going 'let's go in as hard as I possibly can. I know I can do it',"

said Glenn Phillips.
The 23-year-old batsman Glenn Phillips was born in South Africa, then moved to New Zealand at a very early age. He scored the tenth fasted century in T20 International and one ball faster than the previous record held by Colin Munro on 47 balls.
He also plays the Caribbean League in the off-season, and he said that it was a big help in understanding the West Indian attack after playing the league.
"Definitely, that has a lot to do with how I performed out here. You go in with more confidence against guys that you've played well against before,"

said Phillips.
"I think it's an attitude and I think it's our mindset."
New Zealand skipper Tim Southee was quite happy with Glenn Phillip's performance. He said that his brilliant century, full-stretch diving catch on the boundary, and a very well-judged sharp run-out showed that he is a full-fledge package.
"He's got that X-factor about him,"

said Southee.
Phillips scored an un-Beaton 85 along with Devon Conway, which put the game in Kiwi's hands firmly. Also, Kieron Pollard could not stop things from going south.
After winning the toss and letting NZ bat first, Pollard believed that things were under control when NZ was 84/2, but it was never on our side after that.
"But between overs 10 to 15 we sort of lost it there,"

said Pollard.
Pollard looked very disappointed with the performance. In the post-match conference, he said:
"In terms of the energy and feel and erraticness in the field, that's not the standard that we want to set for ourselves and not the middle anyone wants to see in international cricket".
"I think it's an attitude, and I think it's our mindset. If we had stayed in the contest a bit longer, try to limit the damage to 200, 190 or so, we'd have been for the challenge but we were behind the eight balls after that 10th over and it just went pear-shaped from there."