Kohli fined for slow over-rate in IPL—what is the significance of rule?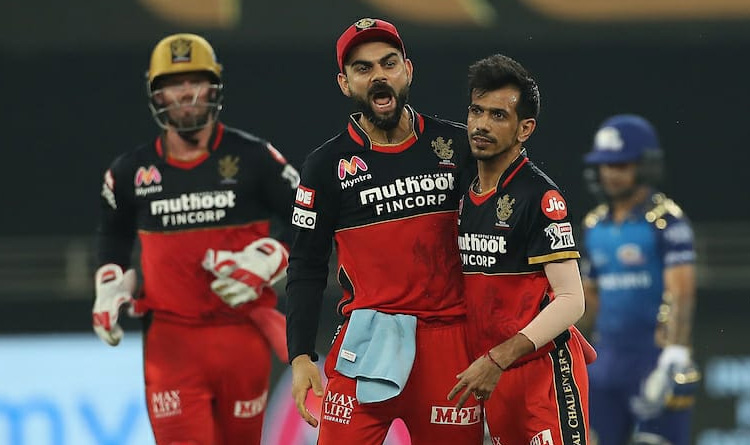 Virat Kohli / Twitter
Virat Kohli was fined Rs. 12 lakh for a transgression committed relating to minimum over-rate offences in the RCB vs. KXIP match of IPL 2020. The skipper was fined as it was his team's first offence of the season under the IPL's Code of Conduct.
What is the rule that governs over rate in cricket?
As per the existing cricket rules, a team is expected to complete 15 overs within an hour In ODI matches, the over rate stipulated requires the team to bowl 50 overs in three hours and 30 minutes, in case the opposition is not bowled out before that.
The rule also ensures that in the fast T20 format, one inning does not stretch beyond 90 minutes. The allowances given, however, depend on DRS Reviews, timeout due to injuries, sight screen issues, drink breaks getting longer during hot weathers, or any other external delays that are out of the control of the captain of the fielding team.
Why was Virat Kohli fined Rs 12 lakh for against KXIP in IPL 2020?
Kohli was fined Rs 12 lakh for violating the minimum over-rate offence under the IPL's Code of Conduct after his team failed to maintain the required over-rate against Kings XI Punjab in the 13th season of IPL.
When Kohli came out to bat at fourth position, he was dismissed for just one off five deliveries, and the entire RCB team was knocked out for 109 in 17 overs against KXIP.
However, this is not the first instance of being fined for violating the IPL's Code of Conduct.
On February 5, 2020, the Indian cricket team was fined for not bowling its overs in time. Since 1992, there had been 485 instances of slow over penalties, most of which have been dusted under the carpet.