Joe Root tells England supporters to "strap in" for the second Ashes game at Lord's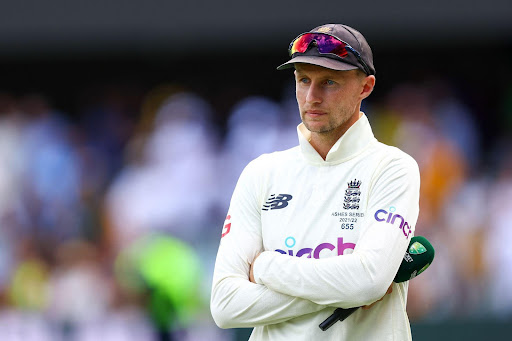 Joe Root warns England Fans
Joe Root advises supporters to "strap in" as England looks to step up their aggressive strategy and recover from their loss in the first Ashes Test.
Australia's victory by two wickets has turned the narrative against the hosts despite all the excitement England offered over the course of five days at Edgbaston. With this high-profile glitch in the road, a captivating style of play that resulted in 11 Test victories out of 13 before the five-match series came under examination.
It has been suggested that the second Test at Lord's, which starts the following Wednesday, be played with less haste. Even though England controlled most portions of the game, Birmingham falling behind 1-0 was seen by some as proof that "Baseball" has to be modified or even abandoned.
Heavy criticism was leveled at 23 no-balls, a missed stumping, and dropped catches, but day one's declaration received the bulk of the criticism. Ben Stokes bowled four overs at Australia's opening combination of David Warner and Usman Khawaja on Friday after winning the toss and deciding to bat first. Stokes' maiden innings ended on 393 for eight when he did.
With that, despite hitting two sixes in the final over of the innings, Root was left unbeaten on 118 and Ollie Robinson's useful 43-run stand with him for the ninth wicket was broken.
Stokes said he made the choice because it was a chance "to pounce on Australia" and he said he would do the same thing again if the opportunity arose.
When questioned about whether a change in approach may have helped England win, Root dismissed the idea out of hand and declared that the team will not alter its approach for the second Test or the remainder of the series.
"That's not what we're about as a team,"

Root said.
"If I could go back in time, I'd go back and start my captaincy tenure the way Ben has and try to play in a similar manner to how he does it.
"It's far more exciting, far more interesting and I think we are getting more out of our team and our individuals. We're playing better cricket to watch, producing better results overall."
"If we are going to grow as a team, we can't just look at a day like this with a couple of moments going against us and say 'we need to do things differently'. If anything, we need to double down on how we do it, completely back ourselves and make sure we get those one-percenters right at Lord's."
Root's conviction is based on his most recent victory over Australia. The previous home campaign in 2019 was not as well matched as the 2-2 scoreline made it appear before the 4-0 defeat in 2021–22, which caused his departure as captain.
The first game was won by Australia by a far larger score of 251 runs in Edgbaston at that time. After a rain-affected draw at Lord's, Stokes' miracle at Headingley tied the series, and Tim Paine's team went on to claim the trophy with a commanding 185-run victory in the fourth Test at Old Trafford.
With their victory at the Kia Oval, England tied the match at two points each, although it appeared that the visitors had let up in preparation for the decisive game. In the end, when it counted the most, Australia had the series under control.
While the series opener loss hurts, Joe Root takes heart from the fact that England was able to exert significantly more control over Australia at Edgbaston than they had in the previous four years' whole series.
"The last time we played them here we were never really in the game after day two, we were chasing the game the whole time,"

he said.
"This time we set the pace the whole way. We sent a strong message about how we want to go about things. I think that message was sent a long time ago. We fronted up.
"Zak [Crawley] hit the first ball of the game for four, everyone backed up what we've spoken about – all the hype and talk about 'can England do it this way against Australia?'. I think we've proven to everyone that we can.
"Everyone should strap in and expect the same from us. That's what we're about as a team."
In his role as a batter, Root is currently focused on it as well. He admitted to losing his composure in the early months under Stokes' and Brendon McCullum's leadership, but after scoring five hundreds since giving up the captaincy and 30 total, he now appears to be back in control.
Before getting stumped by Nathan Lyon on 46, he maintained his form into his second innings at Edgbaston. It stands out that it would not have happened in previous times because it was his first dismissal of that nature in 131 Tests. The Australian trio of Marnus Labuschagne, Steve Smith, and Travis Head have been passed by him to take the top spot in the ICC Test batting rankings.
Three of Root's five sixes in the game came from his reverse ramp-scoop, which received a lot of use throughout the match. However, the one he missed off Australia's captain Pat Cummins' bowling to the first ball of the morning on day four was the one that got the most attention. At that point, England was only led by 35 and was 28 for 2. It would have been disastrous to lose their greatest batter on the opening pitch.
Clearly planned in advance. However, Root clarified the reasoning behind the endeavor, which he had previously discussed with Stuart Broad in the locker room that morning before leaving for the middle.
"The first time I did it in the Test it was quite clear he [Cummins] was bowling wide, it didn't feel like there was a lot of risk in it.
"Coming out on the first ball of the day, it was more about being 28 for 2 and it was a chance to lay a marker down and say to everyone in the ground, the dressing room, the crowd, 'We are not here to be bowled at, we're here to push the game on'. I think that's how we all look at the game now, from any position we feel like we can get somewhere to go on and win."
Root nearly won the match with the ball after he had helped establish it with his bat. Before England took the second new ball, Root bowled his occasional off spinners for 14 overs straight from the City End due to the splitting and consequent blistering of Moeen Ali's right spinning finger.
After the left-hander smashed the ball back at the bowler, he took a challenging return catch to remove wicketkeeper-batsman Alex Carey. It was the third of three chances for Root to be caught and bowled, having already turned down two on the last day.
Within the next 24 hours, discussions will be undertaken regarding spinning all-rounders Will Jacks, Liam Dawson, and Rehan Ahmed as potential backup for Moeen.
Root's skill (55 dismissals in his career at a rate of 46.29) might allow England to select four seamers at Lord's, both to reinforce their pace attack with Mark Wood's addition and to make up for the fact that Stokes' part of the bowling is still constrained by his knee problem. Whatever the choice, Root is eager to keep playing both parts.
"It's always great when you get a chance to contribute to any Test match, you want to get involved and step up in those big moments.
"I'm just disappointed I didn't manage to cling on to a couple of those other ones. What a great spectacle it was, what great fun to have a chance to affect the game. That's what you want and I'm always ready for a chance to take Test wickets."