IPL teams to have three-day hard quarantine before entering bio-bubbles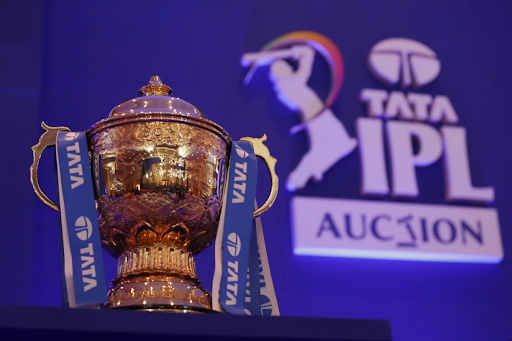 The IPL 2022 tournament will have 10 teams competing over 74 matches this year
According to the quarantine protocol provided by the Indian Premier League (IPL) 2022 officials, all players will have to undergo a hard three day quarantine in their respective hotel rooms followed by a negative test on the fourth day before they enter their respective bio secure bubbles. The IPL 2022 tournament starts on March 26 and it will have 10 teams competing for the coveted trophy with the final set to be played on May 29.
As per the protocols, all players and staff members who are going to be a part of the bio-secure bubbles will have to undergo in-room testing, with every test to be 24 hours apart.
"After the completion of three days (72 hours) of quarantine, the test will be done on fourth day and once the negative report comes, the participant can enter the bubble,"

ESPNCricinfo reported this as a directive from the IPL. 
However, this rule will not apply to those players and staff members who are coming into the IPL by bubbles from another bubble, basically from bilateral series, preparatory camps organised by teams, domestic tournaments as well as national camps provided these members are travelling on a chartered flight or via road by themselves. It must be remembered that there are many players who will be available for IPL duty after they are done with their national duties in series including India versus Sri Lanka, Australia versus Pakistan, England versus West Indies and Bangladesh versus South Africa.
In case the players or staff members break away from their existing bio secure papers, they would need to undergo the three-day quarantine and clear the coronavirus test on the fourth day before joining the bio secure bubbles of their respective IPL teams. In case of Indian players in India, they will have to undergo two tests in the preceding 48 hours whereas the duration is 72 hours for overseas cricketers.
The IPL directive added,
"If the teams are holding any camp prior to arrival in Mumbai, then the same quarantine protocols will apply. While travelling to Mumbai, bubble to bubble transfer is possible by charter flights or road travel, such that the bubble is maintained at all times. On arrival test will be done in Mumbai and till the time results comes out the participants will be quarantined in their respective rooms. If the bubble to bubble transfer is not carried out or pre-camp quarantine as above is not done then on arrival in Mumbai, all the participants will have to undergo quarantine as per the protocols. There should be zero contact at the airport."