India's one-day game against Rest of the World XI likely to clash with 3rd ODI in Harare vs Zimbabwe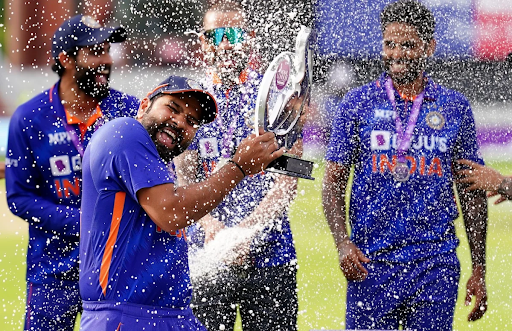 It is not yet clear if the BCCI will be pressing the services of top Indian players in the game against Rest of the World XI
The Indian cricket board is likely to face some logistical troubles next month as Zimbabwe Cricket (ZC) have announced the dates for one-day international series against India at home, with the date August 22 particularly being the bone of contention for the Indian side. 
The government of India has requested Indian cricket board to organise a match between an Indian team and the Rest of the World XI on the same date to mark the celebrations for the 75th year of India's independence with a string of events taking place under the title 'Aazadi ka Amrit Mahotsav'.
Zimbabwe Cricket on Tuesday announced that they will be hosting India and Bangladesh for limited-overs series before departing for Australia on a historic tour — their first since the year 2004 Down Under.
India are slated to play 3 ODIs in Harare against Zimbabwe on August 18, 20 and 22 which means that the Indian cricket board will have to field two different teams particularly on Monday, August 22, if they are to felicitate the request made by the Central government.
It was reported a few days ago that the Indian government has asked the Indian cricket board to organise a match between national team players and some of the biggest international stars, something that will be a challenge for the BCCI given the logistical issues along with the busy calendar for cricket players from almost all top countries.
"We have received a proposal from the government to organise a cricket match between India XI and World XI on August 22. For the rest of the world squad, we would need at least 13-14 international players and their availability is something that we need to check on,"

a source had told Press Trust of India.
The report added that top BCCI officials will be present in Birmingham for the annual conference of the international Cricket Council (ICC) from July 22-26, which is when they will be discussing about the special match requested by the Indian government with the officials of other national cricket boards.