India v Australia at Melbourne: This is what happens when India play to its potential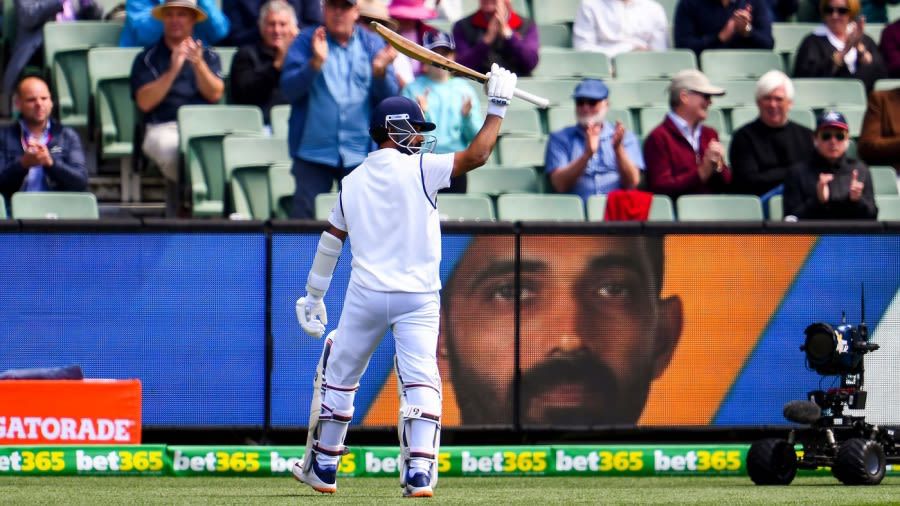 Ajinkya Rahane reaffirmed his position and command in India and world cricket with the Melbourne Test
India have staged a comeback like no other. Seldom in cricket's rich history has any side bounced back as remarkably as India have in the Boxing Day Test against Australia, hammering the hosts yet again at their favourite venue in the Melbourne Cricket Ground (MCG). 
The run monsters in Steve Smith and Marnus Labuschagne were silenced with precise plans and perfect execution, while the world class bowling attack was blunted with a deep reservoir of patience, technique, trust on skills and the idea of playing the waiting game—which was followed to the T.
In one of the slowest batting approaches by Australia in recent times in Test cricket, the home team batsmen batted it as if they were under tremendous pressure and constrained by the opposition—and shockingly they looked intimidated by the Indian team which was coming off a horror loss at Adelaide. Australia cannot make runs or put up a fight against this Indian side unless they shrug off the pressure and bat with a lot more freedom.
Australia would know that they are facing the world's most remarkable bowling attack which is not from England, but from India—a land which is not exactly famous for producing fast bowlers on a regular basis. But despite the absence of Ishant Sharma and Mohammad Shami, this Indian side with the indomitable Jasprit Bumrah and its ranks has done wonders and there are more dreadful days ahead as the two teams move on to the final two Tests of the series.
While there is a lot to play for in this Test series, Australia would better know that they cannot go the distance unless their batsmen step up to the occasion and find a way to score against specific bowling plans and fields that are meant to tie them up and not let them breathe easy for even a moment. In Australia's second innings at Melbourne, India's lead bowlers in Ravichandran Ashwin and Bumrah took only one wicket each but others fed off on the pressure which they created—pressure against which the Australians scrambled to put up one of the worst batting shows in years at home.
For Australia, it is imperative that they find openers who can not let the pressure get the better of them and instead fight for every single run which is what matters particularly when both the teams have world-class bowling attacks.
It looks difficult for Joe Burns to retain his side place in the side with David Warner coming in, and if Will Pucovski is also fit for the Melbourne test, it remains difficult even for Matthew Wade to hold on to his position at the top. Wade can easily slip into the lower order which provides him a lot more freedom to play with, particularly where the likes of Tim Paine and Pat Cummins try to prolong the innings and garner some vital runs.
The twin failure so Steve Smith at Adelaide and Melbourne—one of his most favourite venues—I've come at the worst time for the Australian team who are looking to avenge the defeat to India in the 2018–19 series at home. Smith still remains Australia's biggest batting hope along with Labuschagne, and the home team will only hope that these two hit the full throttle soon as the Indians have announced that they mean business.
Lastly, this win establishes the authority and resolve of India's Test vice-captain Ajinkya Rahane, who was doubted again and again following his ordinary returns with the bat and in the field.
After leading his team in a spectacular win, Rahane said,
"(It) would've been easy for us to get bogged down thinking about Adelaide, but we decided to not do that. Wanted to come in with intent and attitude. Collective effort of individuals was the message. We knew we'd get the results if we did that. Coming in, we wanted to bat first. It was important to bowl with discipline, which we did really well, especially Ashwin who came on in the 10th over and created that pressure. Really impressed with both our debutants."
Unfazed by criticism and failures, Rahane came out all guns blazing with his band of young men to shock Australia in what would be remembered as one of the greatest comebacks in Test cricket by an individual as well as a team.