India didn't want to risk Jasprit Bumrah's future by forcing him in ICC T20 World Cup 2022: Rohit Sharma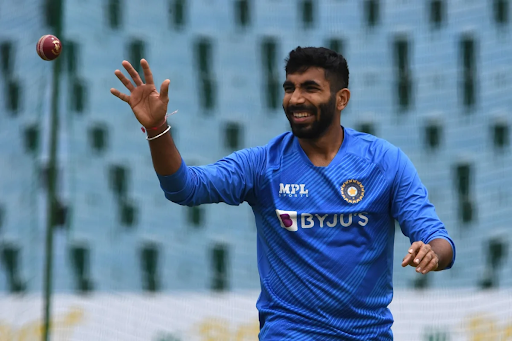 Jasprit Bumrah has suffered two back-related injuries this year
For any cricket team to be successful in the longer run in international cricket, it is not only important to efficiently manage the workload of their players but also keep an eye on their overall fitness and if the injuries that they suffer are grave enough to have an impact on their long future. 
In the case of the Indian cricket team, it seems to be the exact scenario of not risking Jasprit Bumrah in the upcoming ICC T20 World Cup 2022 while keeping an eye on his long future ahead of him.
India skipper Rohit Sharma revealed during an inaugural event involving captains of all participating teams ahead of the tournament that the Indian cricket team did not want to risk Jasprit Bumrah's future by playing him in the T20 World Cup 2022.
Rohit Sharma said during a press conference in Melbourne on Saturday,
"We spoke to a lot of the specialists about his injuries, but we did not get a decent response. This World Cup is important, but his career is more important. He is only 27-28, there is a lot of cricket in front of him.
"So, we can't take such a risk. All the specialists we spoke to were of the same opinion. There is a lot of cricket ahead of him, he will play a lot more and help India win matches. There is no doubt that he will be missed,"

Rohit Sharma added. 
Jasprit Bumrah had only returned to the Indian cricket team after suffering a back injury that he got laid down by another bank treble which eventually ruled him out of the ICC T20 World Cup 2022 since the recovery time period advised to him was of six weeks minimum.
India have named their senior fast bowler Mohammad Shami as a replacement of Jasprit Bumrah as the team looks to bounce back from a disappointing performance in the ICC T20 World Cup 2021 lead in the United Arab Emirates, wherein they were thrown out in the first round itself.
Mohammad Shami has not played T20 cricket for India since the end of the last T20 World Cup and is currently on a comeback trail having spent time recovering from coronavirus infection.
However, the right-arm pacer had a successful Indian Premier League (IPL) 2022 season with the Gujarat Titans, bowling exceptionally well in their maiden title win – a performance which prompted the Indian selectors to pick Mohammad Shami among a big pool of options.
Rohit Sharma said,
"Mohammad Shami was down with Covid-19 two-three weeks back, he was at home, in his farm. He was then called over to the National Cricket Academy, he went there and worked quite hard over the last 10 days. His recovery after Covid was very good. He had three to four bowling sessions. All in all, everything is good as far as Shami is concerned."
The Indian team has moved to Brisbane after spending about a week in Perth acclimatise in and preparing for the tournament, a span during which they also took on western Australia and to an official warm up matches, in which they won the first game by 13 runs and lost the second by a big margin of 36 runs.