Dean Elgar, in a press conference, bubbles up on assets, resources, and options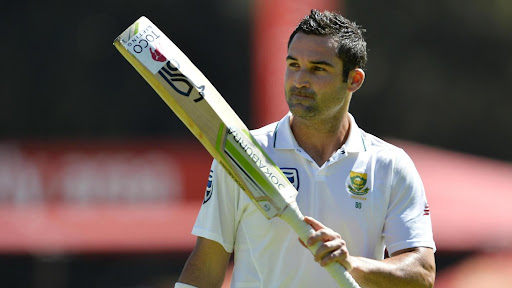 "You've got more control and you can arrange things accordingly. You can almost give the players more time, more love going into a match," Dean Elgar
Words flew freely from Dean Elgar's mouth and he was typically strong during a press conference on Monday just ahead of the South Africa Test series against England.
Words flew freely from Dean Elgar's mouth and he was typically strong during a press conference on Monday just ahead of the South Africa Test series against England. But three words came out more than usual; assets, resources, and options.
On Ryan Rickleton, who scored two centuries, a 95, and three half-centuries in the first-class eight innings for Northamptonshire in June and July.
"The way he's played has been a massive confidence booster for him, and the way we view him now is as a stronger candidate to hold a position in the side. He's done everything the right way; he's put the numbers on the board. He's another asset for us as a squad."
And on Anrich Nortje, who was the leading wicket-taker in the ODIs against England last month.
"The way he bowled in the white-ball games and the way he's bowled in the nets is big for us. He brings a whole different kind of pace to the table. In the UK if you have those kinds of assets you need to use them in the best way you see fit."
Rickleton and Nortje will be the prominent candidates for selection before going into the first Test match at Lord's, starting from next Wednesday. Other than that, more key assets, resources, and options can be used or removed from the equation.
Since the start of the year 2021, no batter has scored with more average than Temba Bavuma but Dean Elgar. During the same period, no bowler took more wickets than Kagiso Rabada and Lungi Ngidi is among the low average bowler. Bavuma will miss the series with an elbow injury and Rabada is in doubt with damaged ankle ligaments.
"Workload is the biggest concern – whether he can carry himself throughout a Test match, with the intensity and the volume of overs in a day's play,"

Elgar said about Rabada's chances of playing at Lord's.
"For now he's doing all the right things."
Here he is on filling Bavuma's berth:
"We have three guys who are up for that option in Aiden Markram, Rassie van der Dussen and Khaya Zondo. The good thing is we do have resources."

And assets, of course.
It will be a whole new challenge for Elgar as compared to what he captained a Test side in England. Lord's was also the same venue, in July 2017 when he stood in for Faf du Plessis, who was on paternity leave. England won the first game by 211 runs with a day to spare and when du Plessis came back, Elgar gave back the captaincy. He even cracked a joke that du Plessis did not understand.
"There's a lot of things in captaincy you don't see as a player,"

Elgar said at the time.
"He's laughing 'cause he knows it's true."
Now all the things come back to Elgar's shoulders. He was appointed as Test skipper in March last year. It will be interesting to see whether he refuses to take all the challenges on the way as he did back in 2017 or he will take the position permanently to push his side for a better future.
"Being the appointed captain is possibly easier,"

Elgar said on Monday. 
"You've got more control and you can arrange things accordingly. You can almost give the players more time, and more love going into a match. I want the responsibility. I'd like to think what we've created over the last year, and what I've learned over the last year of captaining in international cricket, has given me a lot more resources going into this series. I'm sure someone else would have said the easier option, and the route they would choose is to be the stand-in captain. But I'm not that way inclined."

So far, so good: Elgar has presided over three victories and only one loss in five series.
 "It would be stupid not to use them,"

Elgar said of the returning prodigals in South Africa's squad including former Kolpakians Duanne Olivier and Simon Harmer.
"Even if they don't play they're great for the changeroom from an information point of view."
It is to be noted that it will be South Africa's first away Test series after Covid-19 and the skipper welcomed the more relaxed environment.
"It's about putting the guys in a better mental space and allowing them the freedom and responsibility to be human beings. It's great to be able to walk around in the streets without a mask. It's like going back to civilization and being human again."
Elgar will want change in another area, what with South Africa having lost the first Test three times in their last five series.
"I've made the guys aware that starting slowly against tough opposition away from home is not the game plan,"

Elgar said. 
"Playing catch-up is not easy in Test cricket. We might get away with that at home, where we know the conditions a lot better. But when you're touring you can't start slowly."

Even more, a reason to make the best use of those assets, resources, and options.