BCCI to investigate Wriddhiman Saha getting threatening messages from journalist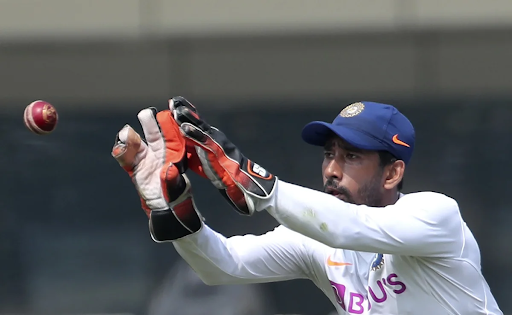 Wriddhiman Saha has been told by the board to start thinking about retirement from cricket
The Board of Control for Cricket in India (BCCI) will investigate the matter of wicket-keeper batsman Wriddhiman Saha posting a tweet in which he alleged that a journalist opted for an aggressive tone after the cricketer refused to do an interview with him. 
Saha, along with senior Indian players Cheteshwar Pujara, Ajinkya Rahane and Ishant Sharma, was dropped from the Indian side for the upcoming two-match Test series with the wicket-keeper batsman being told by coach Rahul Dravid that he should start contemplating retirement given that the team will prefer younger players going forward.
On Saturday, Saha had posted a tweet in which he highlighted the state of journalism with a respected name from the field saying that the cricketer should not have dared refusing doing an interview with him. In a screenshot of WhatsApp messages received from the journalist, whose identity is not yet revealed, threatened Saha.
"You did not call. Never again will I interview you. I don't take insults kindly. And I will remember this. This wasn't something you should have done,"

read the message from the journalist.  
After Saha sent out that tweet, favourite former players such as Harbhajan Singh, Irfan Pathan, Virender Sehwag and former India cricketer and head coach Ravi Shastri came out in support of the wicket-keeper batsman.
The BCCI treasurer, Arun Dhumal, meanwhile informed the media that the board is going to look into the matter. 
"Yes, we will ask Wriddhiman about his tweet and what is the real incident that has happened. We need to know if he was threatened and also the background and context of his tweet. I can't say anything more. The secretary (Jay Shah) will certainly speak to Wriddhiman."