Australian great Andrew Symonds dies in road accident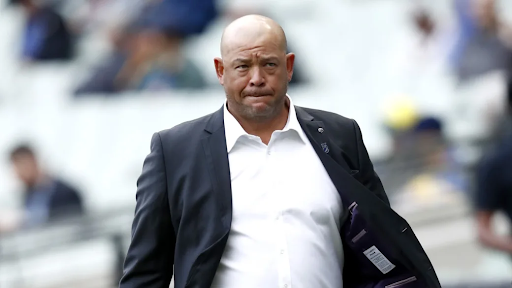 Andrew Symonds played 26 Tests, 148 ODIs and 14 T20Is for Australia
Former Australian cricketer Andrew Symonds has tragically passed away in a road accident in Townsville in Queensland, Cricket Australia (CA) announced on Sunday.  
The 46-year-old multiple times World Cup winning Australian all-rounder was travelling alone in his car when he met with the accident, and the police said that the emergency services tried to revive the sole occupant of the car, which had left the road and rolled, but he died.
Cricket Australia chairman Lachlan Henderson said in a statement,
"Australian cricket has lost another of its very best. Andrew was a generational talent who was instrumental in Australia's success at World Cups and as part of Queensland's rich cricket history. He was a cult figure to many who was treasured by his fans and friends."
Symonds' tragic death follows the untimely passing away of his former teammate and the legendary leg-spinner Shane Warne, who died in early March following a heart attack at a resort in Thailand. Australia and the cricket fraternity had also lost another player from the past, Geoff Marsh, in early March.
Symonds was a two-time World Cup winner for Australia, having helped his team lift the trophy in consecutive editions in 2003 and 2007. He was an all-format player for Australia in an era they were deemed immaculate and impregnable, with his all-round skills also involving athletic fielding and off-spin bowling along with hard-hitting batting and medium pace that he could generate.
In an exemplary career that began in 1998, Andrew Symonds went on to play 26 Tests, 198 one-day internationals (ODIs) and 14 T20 Internationals for Australia. In 26 Tests, Symonds made 1,462 runs at 40.61 with 2 centuries and 10 fifties. He also took 24 wickets at 37.33.
In 198 ODIs, the swashbuckling all-rounder made 5,088 runs at 39.75 with 6 centuries and 30 fifties. In 14 T20Is, he scored 337 runs at 48.14 with 2 half-centuries.
Symonds was born in Birmingham but he turned down an offer to play for England, and went on to represent Australia. His best Test performance with the bat came against India in Sydney in 2008 when he scored 162, but the Test was marred with the racy controversy involving the former Indian spinner Harbhajan Singh.
He was also one of the first cricketers to have earned a multi-million dollar deal in the Indian Premier League (IPL), where he played for now-defunct Deccan Chargers and even Mumbai Indians, where he was a teammate of Harbhajan Singh.