Australia to back out of form captain Aaron Finch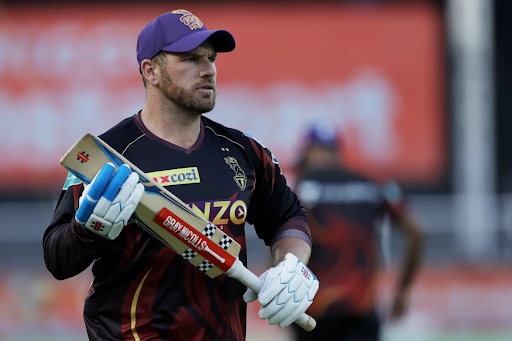 Australia captain Aaron Finch also had a poor run in the recently-concluded Indian Premier League (IPL) 2022 competition
Australia will continue to back their out of form captain Aaron Finch as they get back to national duty starting on June 7 with the commencement of their five-match T20 International series against Sri Lanka starting on Saturday in Colombo. 
Australia are nearly full-strength for this series in Sri Lanka given that their Test captain and world No 1 bowler Pat Cummins has been rested from the tour while their star spin bowler Adam Zampa currently on paternity leave.
The Aaron Finch-led Australia are the reigning world champions in the shortest format, having recorded their first-ever World Cup win in T20 Cricket in the previous edition held in the United Arab Emirates (UAE), in which they defeated both the tournament favourites Pakistan and New Zealand en route their title win.
The pressure will be firmly on Aaron Finch and Co despite them getting back into action away from home, since rarely have teams dominated the shortest format for longer patches and the new world champions Australia are certainly finding their feet right up at the top.
And if Australia have to maintain their dominant run, they will need their captain Aaron Finch to support the likes of David Warner, Mitchell Marsh and Steve Smith — who all form the core of the Australian batting in T20 cricket.
Aaron Finch says all he needs is time in the middle and runs to get back his confidence and form. He was quoted as saying by ESPNCricinfo,
"Just get some more runs. It's been a reasonably lean patch. I've been through that plenty of times in my career. At times, you go through stages where you get a heap of runs in a hurry and then go through some lean patches."
Finch added,
"With such a busy schedule of cricket, there's a lot of time to be able to build and I suppose get back into the groove of one-day cricket especially. We haven't played a huge amount of that over the last little while, so it'd be really nice to try and get some big runs and keep everyone off my back for a little while."
The Australian captain said one of the focus points for his side on the tour of Sri Lanka will be to find multiple playing options.
"Not knowing what we're going to get conditions-wise for the T20s, I think Colombo and Kandy are so different, I think we've got to be flexible and adaptable and making sure that when we get to the World Cup that we've got plenty of options that we can go with,"

Finch said.
"Whether we jig our side to have two spinners or go with the three quicks and use the allrounders a bit more, so we'll have to be flexible, and I think that creates some great options for us,"

he added.