Adil Rashid will perform Hajj instead of participating in the white-ball series Vs India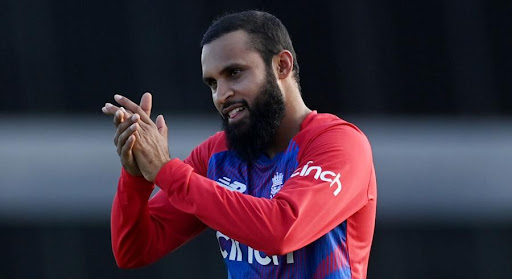 Adil Rashid to miss white-ball series against India
England leg-spinner said that he will be performing Hajj this year, and will not be available to the team for the upcoming white-ball series against India while ECB and Yorkshire have granted the permission to Rahid to make the Hajj pilgrimage.
England leg-spinner Adil Rashid has revealed that he will be performing Hajj this year, which means he will not available to the team for the England ODI and T20 series against India.
Rashid is ready to go to Saudi Arabia on Saturday to make the Hajj journey alongside his mate. The star leg-spinner will be unavailable for his country alongside the homegrown group, Yorkshire cricket club.
England Cricket Board and Yorkshire CCC have granted permission to Rashid to make the Hajj pilgrimage.
"I've been wanting to do it for a little while but I've found it pretty difficult with the timings,"

Rashid told ESPNcricinfo, speaking after an England nets session in Amstelveen during their 3-0 ODI series win against the Netherlands.
"This year, I felt as though it was something that I had to do, and something I wanted to do as well.
"I spoke to the ECB and Yorkshire about it and they were very understanding and encouraging, like: 'yep, you do what you've got to do and then come back when you can'. Me and the missus are going and I'll be there for a couple of weeks,"

said Rashid as reported by the Espncricinfo website.
While talking about the experience itself, Rashid demonstrated that he feels delighted and explained the importance of Hajj.
"It is a massive moment: each faith has got their own different thing but for Islam and being a Muslim, this is one of the biggest ones. It's a big thing for my faith and myself. I knew that I needed to do it while I'm young and strong and healthy. This is something that I committed to myself that I would do," 

he added. 
"It wasn't like, right, I'm playing against India – I'd better not go,"

he said.
"That didn't cross my mind. It was purely: right, I'm going – the decision was irrelevant to cricket, in that sense.
"It's very easy for us to be who we are in the dressing room, on and off the pitch, around the boys because they're so understanding."
"It's about having that support for people coming in and making them feel comfortable – like they can be themselves, that there's no pressure around doing certain things and that everybody is understanding of it and respectful.
"We are all from different backgrounds and different countries – it's a very diverse team – but everyone gets along and respects each other massively. That's a big credit to Morgs for making that environment, and to the hierarchy."

Rashid concluded.