6 Members of Pakistan's touring side in New Zealand have tested positive for Coronavirus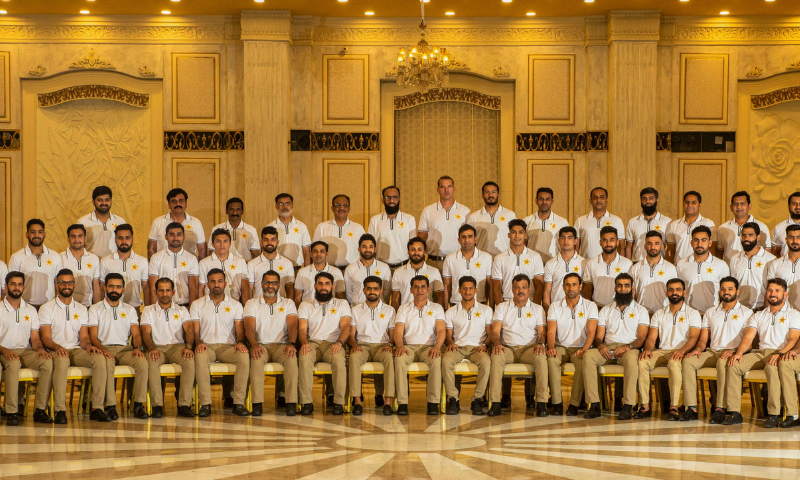 Dawn News
Six members of the Pakistan Cricket Team's squad who were on tour to New Zealand have tested positive for Coronavirus, NZC (New Zealand Cricket) confirmed it on Thursday.
Pakistani team has received a "final warning" from the government of New Land for breaking the rules of quarantine. New Zealand health department has nullified the player's ability to practice for matches while staying at their hotel in Christchurch. New Zealand is taking strict action to leave no space for non-professional behavior as they have recently eradicated the virus from their country.
The news was posted by NZC (New Zealand Cricket Website) on Thursday. It said:
"It made aware today that six members of the Pakistan touring squad, currently in managed isolation in Christchurch, have tested positive for Covid-19″.
Although, they have not disclosed the name of players.
The two members of the squad were "historical cases," it mentioned. At the same time, 4 of them had new infections. The infected players moved to the quarantine for their safety, and they will not leave the place unless their complete recovery. NZC confirmed that the infected players would be taken care of by professionalists.
The Pakistani team can also not practice until the investigation team goes through the reason behind the cases' emergence.
Ashley Bloomfield, New Zealand's director-general health, said in an interview:
"It is a privilege to come to New Zealand to play sport, but in return, teams must stick to the rules that designed to keep Covid-19 out of our communities."
He said CCTV photages had shown us that the touring side had breached the safety protocols.
"The team as a whole has been issued with a final warning. It's important to note that all incidents of breaches occurred within the facility, and there is no risk to the public,"

he added
Pakistan Tour of New Zealand
Pakistan Cricket Team left for New Zealand to play T20, and the test series had tested on Monday for virus on four occasions. The results of the test have come back negative.
It confirmed:
"Some members of the Pakistan team had contravened protocols on the first day of managed isolation. The discussion meeting held to "assist them in understanding the [isolation] requirements."
The Pakistan squad comprises 34 players and 20 supporting staff members, including Pakistan senior and Shaheen teams.
Chief selector and head coach, Misbah-Ul-Haq, had picked 35 players for the tour, but the opener, Fakhar Zaman, could not travel along with the team due to high fever.
Pakistan national team will play two tests and three T20 matches while Shaheens will also play two four-day and three T20 games against New Zealand A. Pakistan T20 series starts from 18th December, and the test series starts from 26th December.
Babar Azam will be leading Pakistan in all the formats, including T20's and test matches, after replacing Azhar Ali in a five-day game.