5 players who got run out on the most number of occasions in IPL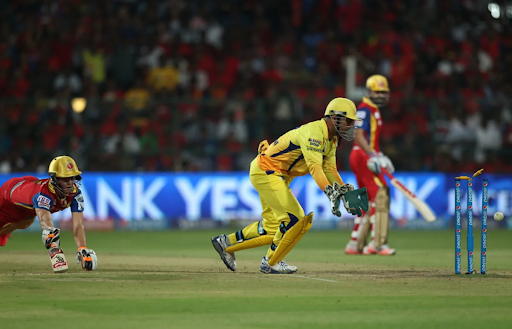 AB de Villiers got run out in one of the past matches against CSK
Indian Premier League 2023 is giving us some of the most memorable moments to remember with matches going down to the wire almost every day. Whether it's Mumbai Indians' love affair with big chases or Gujarat Titans' dominance, fans are witnessing everything this year.
Though T20 cricket is all about fours and sixes, there are cricketers who made headlines with their running between the wickets in our today's listicle. Let us take a look at the top five batters who got run-out on the most number of occasions in IPL history. Here's the list:
#5 AB de Villiers: 14 times
This might be shocking for some cricket fans as Mr. 360 of cricket makes the cut in this list. We all know that de Villiers believed in hitting maximums on most of the occasion, however, there had been moments where the South African legend ran out of luck while running. De Villiers got run out 14 times in his IPL career which is a huge number for such a batsman.
AB de Villiers played for just two franchises in his IPL career before calling off his time. The right-hander started his journey with Delhi Daredevils (now Delhi Capitals) and then moved to Royal Challengers Bangalore and never looked back.
The legendary player had given some defining moments to the league with his remarkable ability to score runs. He made RCB victorious multiple times alongside Virat Kohli and Chris Gayle. The only bitter part about his IPL journey is that he never won a trophy.
#4 Ambati Rayudu: 15 times
Ambati Rayudu is one of the luckiest cricketers in IPL history having won the titles five times. He played for just two franchises in his career and both of them have been the champions on multiple occasions. With Mumbai Indians, Rayudu won the title thrice whereas he won the trophy twice with the Chennai Super Kings.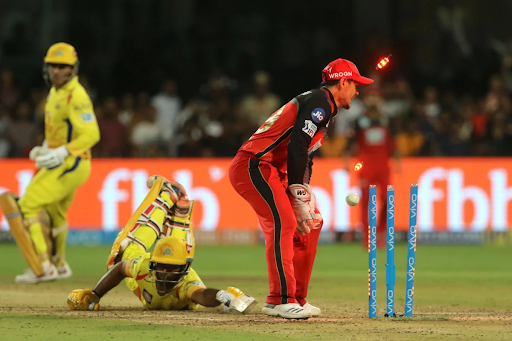 Rayudu is known for his finishing abilities and the one who knows how to create gaps while playing shots. But, he is also the one who got run-out multiple times. The right-hander proved to be unlucky 15 times in the Indian Premier League and therefore stood at the fourth spot in this list.
#3 Suresh Raina: 15 times
Commonly known as Mr. IPL and Chinna Thala, Suresh Raina has been a part of CSK from the beginning apart from the two seasons where the franchise was banned. At that time, Raina led Gujarat Lions and gave his best there as well. He used to be so effective during his tenure with CSK that he made Chennai victorious on multiple occasions.
Raina also got run out 15 times in his IPL career which is nothing when compared to his excellent record with the bat. He has been a legend of this tournament who will always be remembered for his contribution to the IPL.
#2 Gautam Gambhir: 16 times
One of the finest players of all time when it comes to Indian cricket, Gautam Gambhir has always been in the headlines when it comes to IPL. The southpaw started his journey with Delhi Daredevils (Delhi Capitals) and then moved to Kolkata Knight Riders to change their fortunes. KKR was having some tough times in the league, however, brilliance from the southpaw made them champions in 2012 and 2014.
Gambhir also makes the cut in this list with 16 run-outs which is a huge number. He played 154 matches in IPL and scored over 4000 runs. The southpaw had a remarkable stint with KKR starting from 2011 to 2017 where he developed this team into a winning giant.
Gambhir last played in the IPL in 2018 for Delhi before quitting all forms of the game. He is still a part of the tournament as a mentor of Lucknow Super Giants and is currently in the headlines because of the verbal spat with Virat Kohli once again. The aggressive Delhiite has always performed whenever his team needed him to do well and now he would hope his team LSG to make it to the playoffs once again.
#1 Shikhar Dhawan: 16 times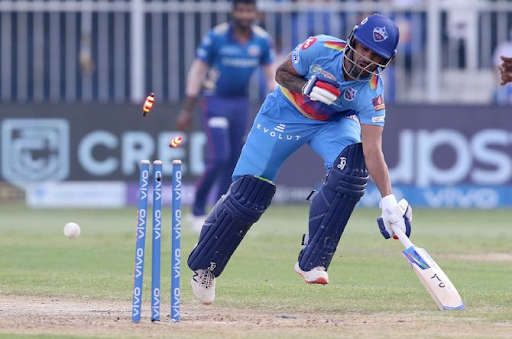 One of the legends of the Indian Premier League, Shikhar Dhawan has gone through ups and downs in the past few months. It seems that the left-hander has been sidelined completely from the Indian squad with the likes of Shubman Gill and a few others performing really well.
Dhawan is currently leading Punjab Kings in the IPL 2023 and he has also been consistent with the bat like always. When it comes to run-outs, he got out 16 times just like his Indian team member Gautam Gambhir.
However, Dhawan is currently in the second spot when it comes to the highest scorers in the IPL to date. He has over 6500 runs in the tournament with only Virat Kohli being his successor. The Delhi-born batter might not be in his best zone right now but the champion player would want to lead Punjab Kings to the playoffs.