Vikas Krishan Yadav Wants to Become the First Indian Boxer to Win an Olympic Gold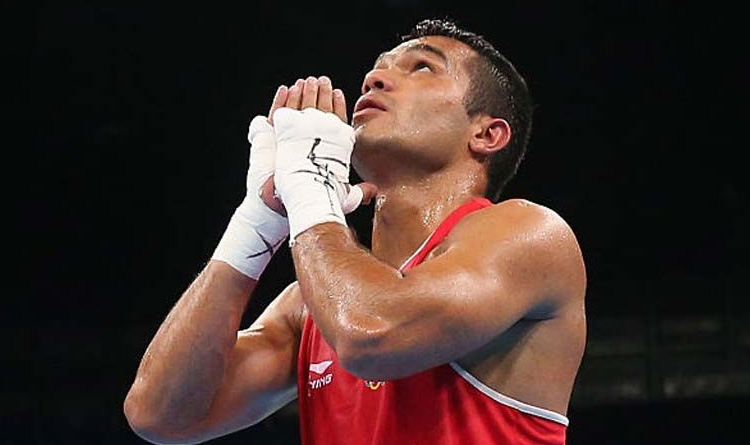 Getty Images
Indian Boxer Vikas Khanna said that his biggest aim is to become the first Indian boxer to win a Gold medal in the upcoming Olympics. Yadav is one of many Indian boxers who will participate in the Tokyo Olympics scheduled to be held in July 2021.
Career Summary of Yadav
Vikas Krishnan Yadav hails from Hisar district of Haryana. The player was forced towards boxing by his father when his family moved to Bhiwani. Bhiwani is known as the hub of Indian boxing, and the boxer joined the Bhiwani Boxing Club at a tender age of ten. He continued his training there and won a bronze medal at World Amateur Boxing Championships in 2011.
After that, the boxer continued his rise on the big stage and secured his place in the 2012 London Olympics. However, Yadav's first experience of the Olympics was not good enough as he was eliminated in the preliminary round due to which the player took an off year from the ring.
He returned to the ring in 2014 and started winning medals in various championships, including the 2014 Asian Games and Asian Boxing Championships held in 2015. Yadav also secured a place in his second Olympics in a row after winning the bronze medal at the Olympics qualifiers event held in Azerbaijan.
Vikas Krishan Yadav received the Arjuna Award in 2012, and now, he will be part of the Indian boxing group. Legends like Amit Panghal, MC Mary Kom, Manish Kaushik, and many others will also participate in Olympics 2021 going to be held in Tokyo. The upcoming Olympics was scheduled to happen in 2020, but the event has been pushed to next year due to the coronavirus pandemic.