UFC champion Amanda Nunes is ready to fight YouTuber Jake Paul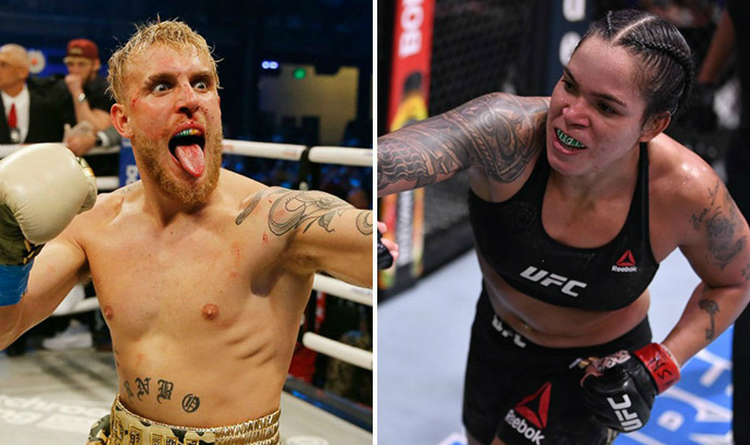 Nunes agreed to face Paul
UFC bantamweight and featherweight champion Amanda Nunes is ready to take on famous American YouTuber Jake Paul, who recently challenged Irish MMA fighter Conor McGregor.
Jake Paul offered $50 million for a bout against Conor McGregor
Paul started his professional boxing career in 2019 and compiled a record of 2-0. Last year, he finished former basketball player Nate Robinson. In June 2020, Jake beat by TKO British video blogger AnEsonGib. After the second victory, Paul called out Conor McGregor. His managers reportedly sent a contract to the Irishman and UFC president Dana White, offering a $50 million paycheck for the showdown.
To escalate a conflict with Notorious, Paul and his accomplices attacked McGregor's sparring partner Dillon Danis. Jake threw several water balloons at Danis and verbally abused him.
White responded to the provocation, stating that McGregor would never fight against Paul. Dana said that he was considering an idea of letting Amanda Nunes knock the daring YouTuber out. The Lioness asserted that she was up for facing Jake.
Nunes is ranked first at the women's UFC P4P rating. She is one of the most dominating champions in the promotion history. Amanda became the first female to win 2 belts and set a record for the most victories in UFC title bouts (8). She is currently riding on an 11-fight winning streak. Paul has 20.3 million subscribers on YouTube and 14.2 million followers on Instagram. Therefore, a contest between Jake and Amanda will draw huge interest from fans. However, sports authorities might not sanction the showdown, because Amanda weighs 44 pounds less than Paul does.