Roy Nelson and 30 more fighters were removed from the Bellator roster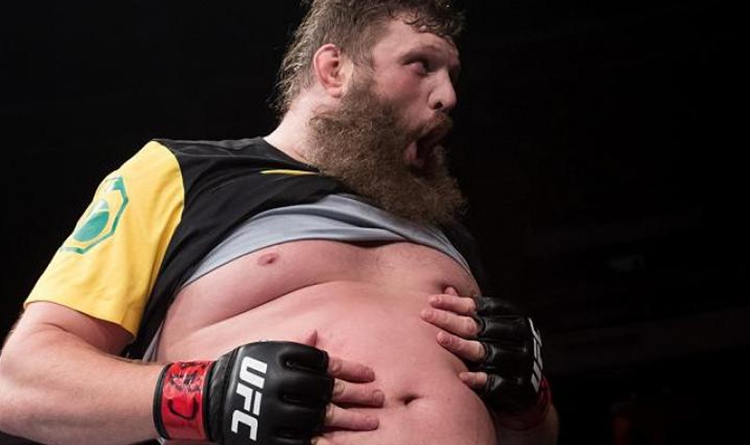 UFC
MMA veterans Frank Mir, Joe Warren and Roy Nelson are among 31 fighters who have been removed from the Bellator roster because their contracts with the promotion have expired.
Lovato, Fitch and Curran retired from MMA
The full list of released athletes is as follows:
Joe Warren
Ricky Bandejas;
Derek Campos;
Frank Mir;
Roy Nelson;
Vinicius Zani;
Manny Vazquez;
Shawn Bunch;
Mike Kimbel;
A.J. Agazarm;
Adel Altamimi;
Adil Benjilany;
Daniel Crawford;
Cris Lencioni;
Jeremiah Labiano;
Salim Mukhidinov;
Mihail Nica;
Haim Gozali;
Richard Kiely;
Ion Pascu;
Mateusz Piskorz;
David Rickels;
Joe Schilling;
George Tokkos;
Rafael Carvalho;
Rudy Schaffroth;
Kristina Williams;
Hatice Ozyurt;
Rafael Lovato Jr;
Jon Fitch;
Pat Curran.
The Bellator middleweight champion Rafael Lovato Jr. announced his retirement from sport. He decided to quit his MMA career after compiling an impressive record of 10-0. Former PFL and WSOF champion Jon Fitch and Pat Curran, who dominated in the Bellator featherweight division in the period of 2012-2014, also hung up the gloves.
It is not yet clear whether the rest contestants from the list will prolong their deals with Bellator or not. Nelson, Mir and Warren are into their 40s and their careers go into decline. Roy lost 5 last bouts and was removed from heavyweight rankings. Joe has not returned inside the octagon after suffering 2 defeats in 2018. Frank won Nelson last year and cut off a 4-fight losing streak. However, Mir needs to beat a couple of younger athletes to prove his ability to compete with elite contestants.