PFL disclosed list of featherweights and lightweights to compete in 2021 season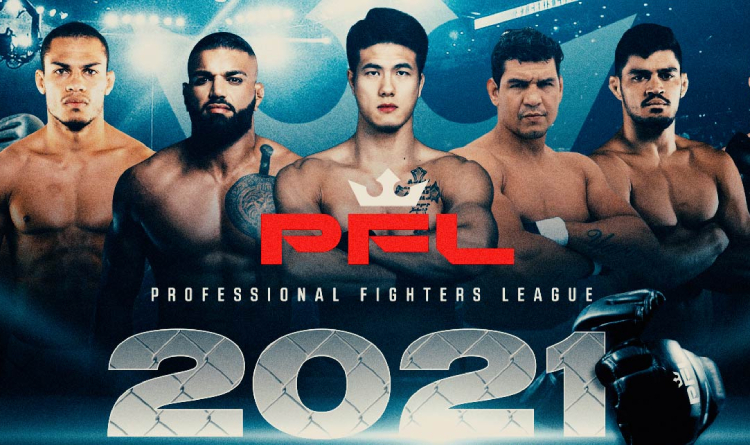 PFL to start 2021 season
The Professional Fighters League (PFL) disclosed a list of fighters to compete in the featherweight and lightweight divisions in the 2021 season.
Anthony Pettis, Olivier Aubin-Mercier and Rory MacDonald to debut in PFL
In 2020, the PFL signed former UFC contestants Anthony Pettis and Olivier Aubin-Mercier. Pettis won 2 clashes in a row last year but decided to leave the promotion. Anthony lost the UFC belt in 2015 and dropped out of a championship race. Therefore, Showtime sees his transition to the PFL as an opportunity to reboot MMA career.
Aubin-Mercier turned pro in 2011 and compiled a record of 11-5. He debuted in the UFC in 2014; however, the Canadian retired from the promotion in 2019 after losing 3 consecutive bouts. He has never got a title shot; thus, Olivier is looking forward to winning his first gold in the PFL.
Another great addition to the PFL roster is definitely Rory MacDonald, who competed in Bellator in 2017-2019. Rory won the title at welterweight and qualified for the Bellator's World Grand Prix Final. MacDonald has not fought since October 2019, and he is excited to make a comeback in the PFL.
Pettis and Aubin-Mercier along with 8 athletes were added to the lightweight roster, headed by Natan Schulte.
The featherweight roster still misses 2 fighters. It is topped by Lance Palmer and features such big names as Bubba Jenkins and Sheymon Moraes.
The 2021 season starts on April 23 and will run until June 25. Playoffs are expected to begin in autumn. Athletes, who win final matches in their weight classes, will get champion belts and $1 million prizes.