Paige VanZant lost to Britain Hart at Knucklemania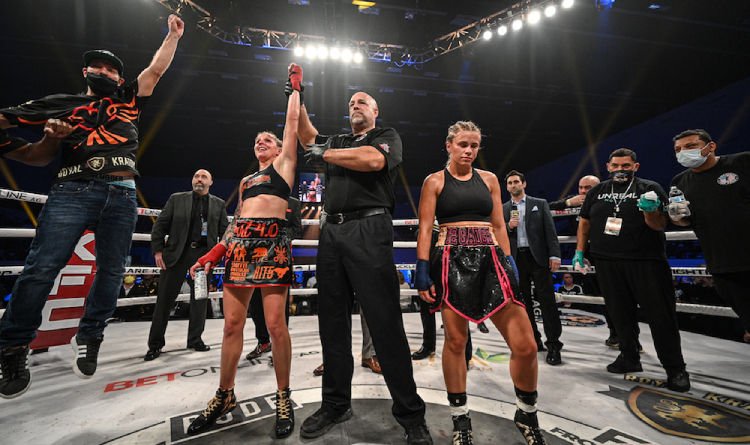 Hart celebrates victory
Former UFC contestant Paige VanZant lost to Britain Hart in her BKFC debut in the Knucklemania main event on February 6.
VanZant wants a rematch against Hart
The ladies opened up quickly landing good combinations in the first round. However, Hart took the initiative in the second heat. She looked much better in clinch exchanges and was more active. VanZant took heavy body shots, clearly dropping second, third and fourth rounds. Nevertheless, 12 Gauge turned the tables in the final heat. She did notable damage, but Hart withstood her attacks. As a result, all 3 judges scored the contest 49-46 in favor of Britain, and she won by unanimous decision.
After the contest, Paige posted a comment, stating that she was not going to hang up the gloves. 12 Gauge congratulated Hart on the victory and hinted at a possible rematch.
The second fight between the athletes definitely makes sense, because the contest was close despite the judges' verdict. According to the stats, Paige threw fewer strikes but landed 10% more punches.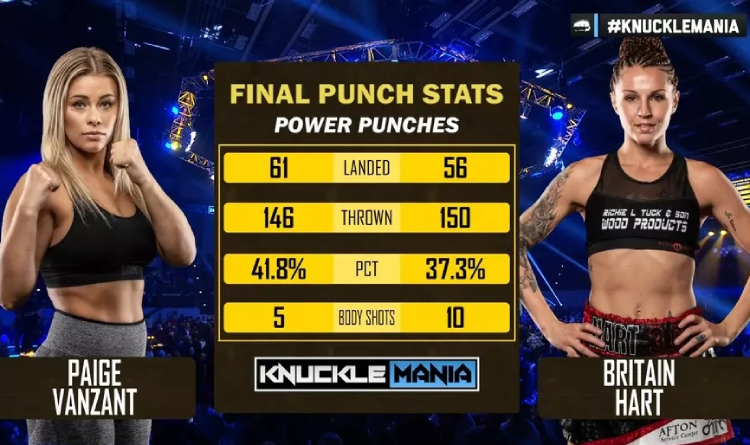 VanZant competed in MMA as a pro in 2012-2020 and compiled a record of 8-5. She lost 3 of 4 last bouts in the UFC and decided to retire from the promotion. Hart is a professional boxer with a record of 4-4-3. She made her debut in BKFC in 2018. Last year, Britain cut off a 2-fight losing streak by beating Randine Eckholm and scored the second victory in a row in Bare Knuckle at Knucklemania.