Oscar De La Hoya set for return to boxing in 2021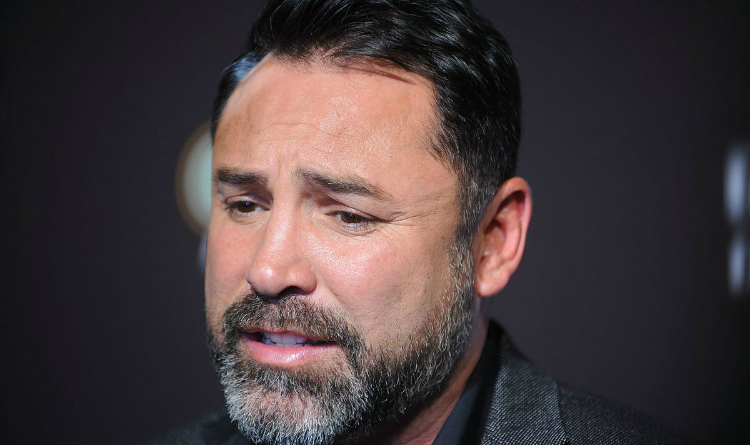 Getty Images
After an almost 12-year break from boxing, 47-year-old Oscar De La Hoya announced his in-ring return by the first quarter of 2021.
Potential fight De La Hoya vs McGregor has likely fallen through
Oscar confirmed rumors about his comeback in August. He decided to follow the steps of Mike Tyson and Roy Jones who chose to put on gloves again. De La Hoya has already begun training and lost 20 pounds. He feels great and is ready to face anyone.
During his professional career, The Golden Boy won 11 titles in six weight divisions and amassed an astonishing record of 45-6. But for the period 2003-2008 Oscar was defeated in 4 of 6 bouts and retired after the loss against Manny Pacquiao. Nevertheless, De La Hoya takes 13th place in the P4P rankings by BoxRec.
Oscar refused to name his next opponent but said that he would face a top boxer. Sports writer Chris Mannix called the idea of De La Hoya fighting a top-level contestant a madness. According to Mannix, Oscar has no chance to win Canelo Alvarez or Gennady Golovkin as his reflexes have slowed down. Chris believes that De La Hoya's next bout will be much worse than the notorious one against Pacquiao.
In a podcast, The Golden Boy claimed that he would knock out MMA fighter Conor McGregor just in 2 rounds. Notorious took Oscar's words as a callout and agreed to fight him. However, the bout De La Hoya vs McGregor is unlikely to happen because the Irishman is set to face Dustin Poirier on January 23 at UFC 257 and plans to take on Manny Pacquiao next year. Therefore, McGregor will certainly be unavailable in Q1 2021.