Morrell vs Gavronski: will Cuban prospect win the WBA title?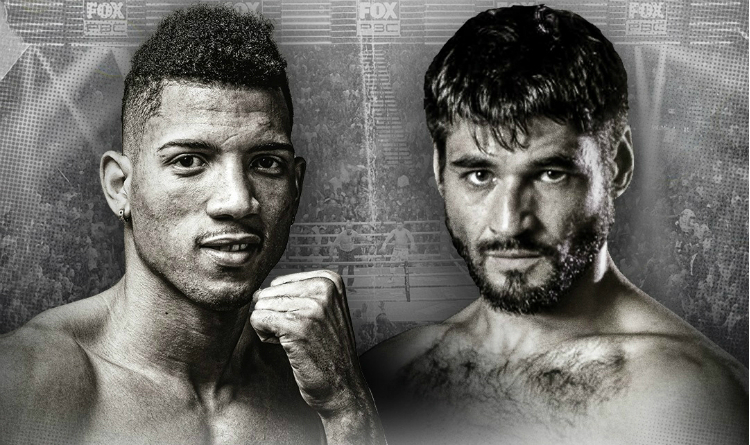 Morrell to fight Gavronski for the WBA belt
David Morrell Jr. will face Mike Gavronski in a bout for the vacant WBA super middleweight title on December 26 in Los Angeles. Will the young Cuban prospect beat the American veteran and win the belt?
David Morrell Jr. stats
Morrell began competing as an amateur at light heavyweight in 2012 and amassed a record of 130-2. In 2016, he earned a gold medal at the 2016 Youth World Championships and won the Cuban National Tournament next year. David turned pro in 2019 and moved down to super middleweight. He knocked out Yendris Rodriguez Valdez and Quinton Rankin last year. Morrell took on Lennox Allen in a contest for the vacant WBA interim title in August 2020. David defeated Allen by unanimous decision and earned the belt. His professional record stands at 3-0.
Mike Gavronski stats
Gavronski started his professional career in 2010 and compiled a record of 26-3-1. Mike began training in boxing at the age of 18. He suffered the first loss in 2014 in a clash against Tureano Johnson for the WBC Continental Americas title. Next year, he faced Dashon Johnson in a bout for the vacant NABA belt but dropped an RTD. Gavronski got the third title shot in 2018 against Jesse Hart. However, the American lost by TKO and failed to get the gold. In his previous bout last year, Mike beat Tommy Hughes and won the vacant WBC Continental Americas belt.
Matchup stats
Morrell has 6% more punching power (65% versus Gavronski's 61%). But Mike has a better ability to take shots: his estimated chin and body toughness is 48% higher (74% versus David's 50%).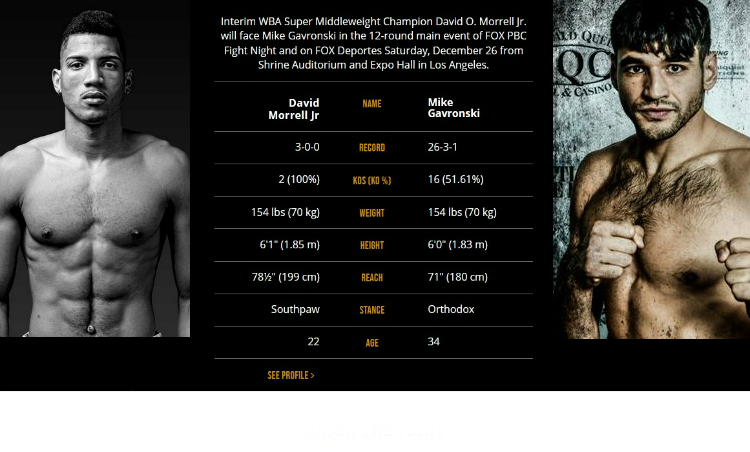 David lands 29% more strikes per round (17 versus Mike's 12) and delivers 32% of shots, while only 15% of Gavronski's punches hit the target. Besides, the Cuban has a much better defence as he absorbs just 17% of blows. Mike, on the other hand, takes 38% of strikes.
Morrell vs Gavronski preview
David is a fast and technical boxer with good footwork. Mike is noticeably slower and throws combinations less frequently. The Cuban has fought only thrice as a pro, but he has a ton of experience as an amateur. Furthermore, David outperforms his rival on all key stats and has a whopping 7-inch reach advantage. Thus, Morrell is poised to win the showdown.
The Cuban definitely lacks punching power. He quickly finished Valdez and Rankin but failed even to knock down a stronger opponent – Lennox Allen. Gavronski has lost once by TKO, and he is famous for a strong chin. Given these factors, Morrell will likely beat Mike by decision.
The most probable fight results
David Morrell Jr. to win by decision (5/1);
Total rounds over 3.5 (4/5).
Disclaimer: Fight analysis is not a betting tip or a gambling advice of any sort. Our experts determine the most likely outcome of a sporting event based on statistics and personal views. Therefore, the actual result of a competition may differ from the predicted.