Mariana Juarez will take on Yulihan Luna for the WBC title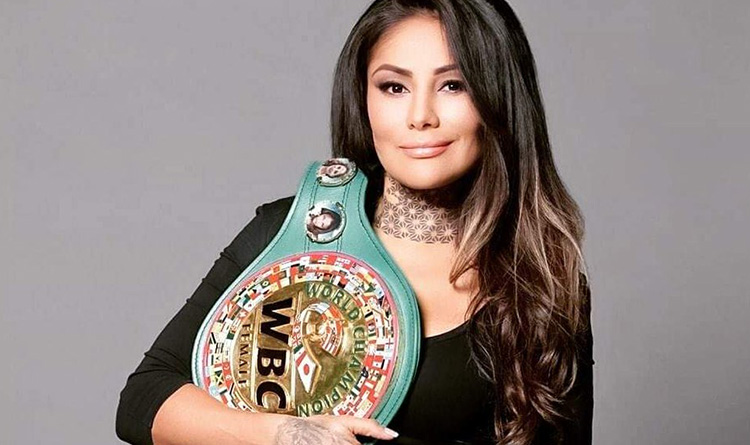 Stephen Blea/Twitter
Legendary veteran Mariana Juarez will defend the WBC female bantamweight title against young prospect Yulihan Luna Avila on October 31 in Cancun, Mexico.
Juarez vs Luna event features 2 title bouts
40-year-old Juarez is the most popular female boxer in Mexico. She began her professional career in 1998 and compiled a record of 54-9-4. In 2017, Mariana won the WBC bantamweight title and retained the belt 9 times. She has a stunning 11-fight winning streak. BoxRec ranks Barbie fourth in the rating of the best active female fighters.
Luna made her debut as a pro in 2011 and amassed a record of 19-3-1. In 2015, Yulihan won the vacant IBF super bantamweight title, but her bout against Maureen Shea for the IFBA belt resulted in a draw. La Cobrita defeated her last 3 opponents and became the first title contender in the bantamweight division.
Juarez is 14 years older but is considered a sizable favorite. 94% of Tapology users back Mariana because she has more experience and knockout power. Barbie's finish rate stands at 33%, Luna won only 16% of bouts by KO/TKO.
Yesenia Gomez and Mirna Sanchez will fight for the WBC female light flyweight title in the co-main event. Sanchez is an undefeated boxer with a record of 5-0-1. She beat Maria Morales last year and became the WBC belt challenger. Gomez gained 17 victories, suffered 5 losses, 3 of her bouts resulted in a draw. She earned the WBC title in 2018 and defended the belt 3 times.
The undercard of the event includes 3 contests:
Manuel Gallegos vs Oziel Santoyo;
Alexis Bastar vs Israel Gasparrillo;
Rosario Sanchez vs Miguel Tique.
Fight night Juarez vs Luna is to be held at the Grand Oasis Arena with fans in attendance. The Cancun government allowed selling up to 30% of tickets. Televisa will live stream the tournament and the following competitions scheduled in November and December.