Indian Boxer Amit Panghal feels Postponing Olympics to 2021 could boost his Medal Prospects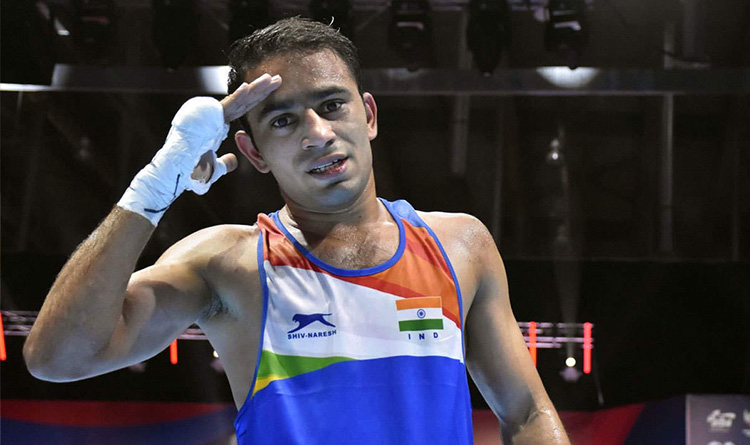 PTI Photo
Indian boxer Amit Panghal stands on number one rank in his flyweight category and keeps the potential to become the third Indian boxer to win a medal in the upcoming Olympic. 'Postponement of the Olympics to 2021 could boost my medal prospects,' Panghal said in a statement.
Who is Amit Panghal?
Surely, Indian boxer Amit Panghal will attract many sports-enthusiasts' attention when India will send its team of Athletes to the 2021 Tokyo Olympics. Panghal has won five major international medals, including two golds at Asian Games and Asian Championships, and a silver at the World Championships. The 24-year-old will now go for its first Olympics with a huge weight of responsibility and expectations on his shoulders.
He is ranked number one in the flyweight category and is the first Indian pugilist after Vijendra Singh to claim the top position of AIBA rankings.
However, many people from the boxing fraternity feel that the 2020 Olympics shifting to 2021 due to the COVID-19 pandemic will be disadvantageous. On the other hand, Panghal feels that he will get some extra time for preparation for the upcoming Olympics in Tokyo.
According to Panghal, it would be better if the Olympics would have been held this year, but the postponement also has its benefits. The boxer is currently training at the national boxing camp at the National Institute of Sports, Patiala. Panghal is slowly building his strength under the supervision of new strength and conditioning head of the boxing team, Dan Jefferson.
However, due to NIS's coronavirus pandemic and safety protocols, the boxers are not allowed to practice with a sparring partner in the ring. Had there been no COVID-19 fear, Panghal might have already grabbed the Olympic medal, but postponement will enhance the chances either.