Gegard Mousasi defeated Douglas Lima at Bellator 250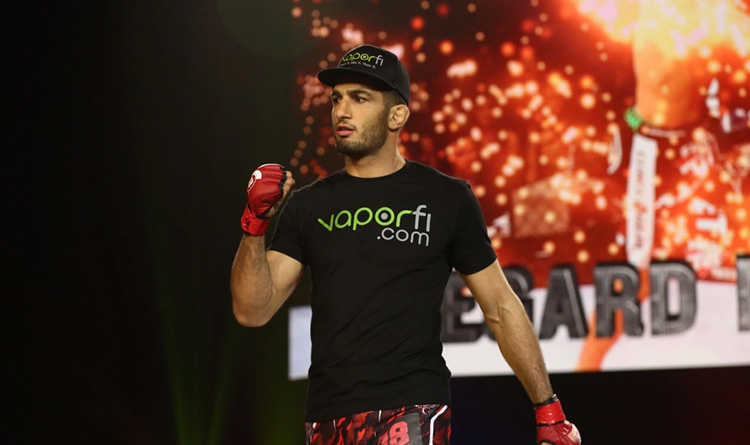 The Sports Daily
Dutch fighter Gegard Mousasi defeated by unanimous decision Brazilian martial artist Douglas Lima at Bellator 250 on October 29.
Mousasi won the vacant Bellator middleweight title
In the first round of the bout, Gegard performed a takedown and controlled Douglas on the canvas landing heavy elbows. In the second heat, Mousasi increased pressure and dominated in clinch exchanges near the fence. However, Lima defended a takedown attempt and stayed on the feet. The situation repeated in the third round: The Dreamcatcher pressured and The Phenom focused on counterattacks. In the championship rounds, Douglas stepped up the pace, landed several tough low-kicks and jabs but was taken down in the end of the fight and spent 90 seconds on the ground defending Mousasi's attacks.
All three judges scored the contest in favor of Gegard – 48-47, 49-46 and 49-46. Mousasi regained the Bellator middleweight belt, which he lost in 2019 to Rafael Lovato Jr. Following the victory, The Dreamcatcher said that he had a technical advantage and noted Lima's toughness.
Gegard plans to move up to light heavyweight to face reigning champion Vadim Nemkov. He is looking forward to becoming a double champ and repeating Ryan Bader's achievement. Nemkov knocked out Bader in August earning the light heavyweight title. According to Bellator president Scott Coker, Phil Davis will face former UFC contestant Corey Anderson. The winner of this bout is likely to take on Vadim for the belt. In this case, Mousasi will defend his Bellator gold against a middleweight contender.
The Dreamcatcher believes that John Salter deserves a title shot and calls him the ideal challenger. Salter is an experienced grappler with a record of 18-4. He has a 3-fight winning streak and a whopping 56% submission rate. Gegard earned a black belt in judo while John got a black belt in BJJ. Therefore, their fight will be a classical stand-off Judo vs BJJ.