Former lightweight champion Anthony Pettis retired from the UFC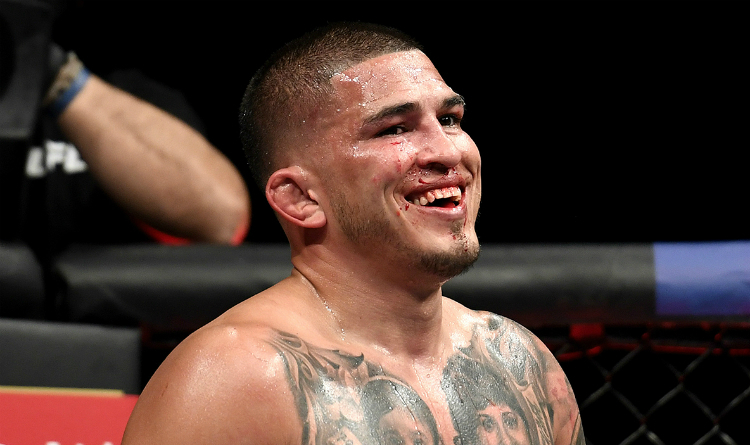 Pettis at UFC Vegas 17 on December 19
Former lightweight champion and one of the most diverting MMA fighters Anthony Pettis decided to retire from the UFC and became a free agent.
Pettis will likely sign a contract with Bellator
Showtime began his professional MMA career in 2007. His current record stands at 24-10. Anthony transitioned to the UFC from WEC in 2011 and won the lightweight title 2 years later. Pettis defended the belt only once and lost it in 2015 after dropping a unanimous decision to Rafael dos Anjos. In 2015-2019, Showtime gained just 4 victories in 11 bouts.
However, his run of bad luck came to the end this year. Anthony has beaten Donald Cerrone and Alex Morono and is riding on a 2-fight winning streak for the first time since 2014. Nevertheless, Pettis refused to prolong a deal with the UFC and left the promotion.
Ex-UFC champion Daniel Cormier believes that Anthony will transition to Bellator, because his brother Sergio is signed with the organization. Anthony's champion ambitions might come true in Bellator in case he gains at least 2 more victories. In May 2020, Showtime moved up to welterweight. Thus, if he competes in the 170-pound division, Anthony will face reigning king Douglas Lima.
However, journalist Ariel Helwani supposes that Pettis could migrate to PFL and compete for a $1 million prize. The PFL 2021 regular season is scheduled to begin in April. In 2020, the promotion had to cancel all events due to COVID-19 pandemic and paid athletes a monthly $1,000 stipend. Last year, Ray Cooper III knocked out David Michaud in the finals at PFL 10 and won the PFL welterweight Tournament.