Ex-UFC fighter Paige VanZant will headline Knucklemania on February 5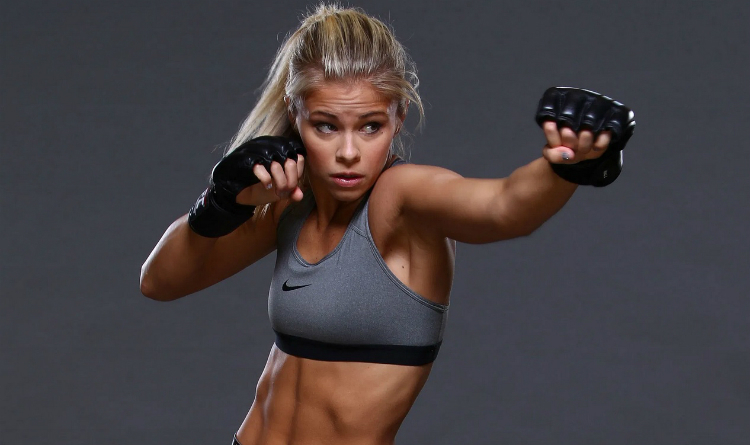 VanZant training before BKFC debut
Ex-UFC fighter Paige VanZant will make her debut in Bare Knuckle FC at Knucklemania. She is set to headline the event, scheduled on February 5.
Paige VanZant faces Britain Hart in the main event
VanZant decided to quit MMA career after losing a bout against Amanda Ribas at UFC 251 in July last year. She struck a 4-fight deal with BKFC in August 2020 and started drilling her boxing skills. On January 8, the promotion made an announcement, stating that Paige will take on Britain Hart in the Knucklemania main event.
Hart began her boxing career in 2016 and amassed a record of 4-4-3. She has been participating in BKFC tournaments since 2018. Britain dropped 2 contests in Bare Knuckle via split decision. However, she knocked out Randine Elkholm and cut off losing streak in 2020.
Paige's recent performance was far from ideal as well. 12 Gauge won only 2 of 6 previous showdowns in the UFC and was out of the championship race. VanZant attributes her defeats to a lack of wrestling skills; thus, she is confident in her bright future in BKFC. There is some truth to Paige's statement, because she suffered 3 of 4 last losses by submission.
Apart from VanZant vs Hart, Knucklemania features 2 more fights. Former mixed martial artist Johnny Bedford is going to face professional boxer Dat Nguyen. MMA veteran Chris Leben is supposed to take on Quentin Henry. Leben hung up the gloves in 2013 after losing 4 consecutive bouts in the UFC and signed a contract with Bare Knuckle FC in 2019. Chris beat Justin Baesman in his debut but dropped a decision to Dakota Cochrane last year.