Daniel Torres beat Salahdine Parnasse at KSW 58 and became a new champion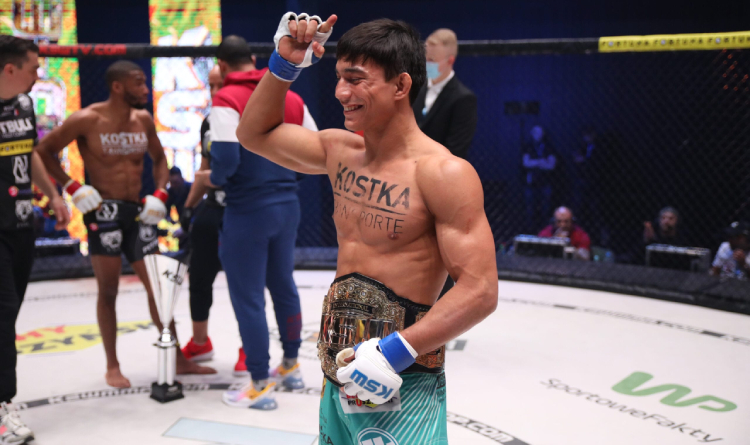 Daniel Torres with the KSW belt
Polish MMA fighter Daniel Torres beat Salahdine Parnasse in the KSW 58 main event on January 30 and became a new featherweight champion.
Torres made one of the biggest upsets in KSW history
During his professional career, Parnasse amassed a record of 14-0-1 and won the KSW belt in 2019. Torres' record stood at 11-4 before the title bout, and he was a huge underdog priced at 6/1. Salahdine, on the other hand, was a heavy 1/10 favourite. Nevertheless, bookmakers' prediction never came true.
Parnasse ramped up the pressure at the beginning of the contest and drove his opponent to the side of the cage. But Daniel landed a devastating right hook and dropped the champion to the mat. The referee stopped the action at 1:49 in the first round. Torres made a fascinating upset and won the title.
KSW 58 failed to do without incidents. The event featured a welterweight clash between Russian athlete Shamil Musaev and Slovenian sportsman Uros Jurisic. The showdown resulted in Musaev's victory by unanimous decision. Uros, who had been riding on an 11-fight winning streak, was disappointed with the first career loss, and his coaches got into an argument with Musaev's trainers after the showdown. However, Shamil went beyond verbal statements and attacked Jurisic in the cage. The Russian slammed his rival and landed several shots on the ground. KSW officials plan to review the brawl and punish perpetrators.