Claressa Shields and Marie-Eve Dicaire to fight for the WBA Super belt at Superwomen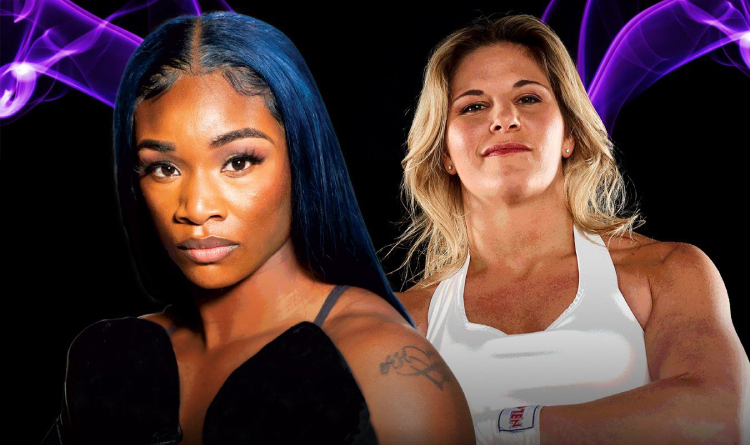 Shields to take on Dicaire
Claressa Shields and Marie-Eve Dicaire are set to headline an all-female boxing event Superwomen on March 5. They will fight for the WBA Super title.
Shields and Dicaire will have 4 belts on the line
Claressa started her professional boxing career in 2016 and amassed a record of 10-0. In 2019, Trailblazer beat Christina Hammer and became the undisputed middleweight champion. Shields moved down to light middleweight to face Ivana Habazin last year. She won by unanimous decision and got the vacant WBC and WBO belts.
Marie-Eve is also an undefeated boxer with a record of 17-0. She began competing as a pro in 2015. Dicaire won the IBF gold in the 154-pound division in 2018. A year later, the Canadian beat 3 title contenders: Mikaela Lauren, Maria Lindberg and Ogleidis Suarez.
The winner of Shields vs Dicaire contest will earn 4 belts – the WBC, WBO, IBF and WBA Super. It will be the first time in WBA history that the association will award a Super crown to a woman. Moreover, in case Claressa wins the showdown, she will be the first boxer to become the undisputed champion at 2 weight classes in the 4-belt epoch.
According to the WBO, Shields and Dicaire are going to battle in the Superwomen main event. The tournament is timed to International Women's Day on March 8 in order to showcase female fighters' power and skills. The WBO has yet to announce a full fight card. However, it was reported that it would feature Danielle Perkins, Nadia Meknouzi and WBA interim super welterweight champion Raquel Miller.